COVID-19 may have changed the face of business, but it can't change the fabric of our community. These are the stories of DuPage — told through the eyes of friends, neighbors and colleagues. Join us in celebrating the people and places that make DuPage a special place to live, work and visit — follow this ongoing series appropriately named DuMore Inspiring. 
---
Put Down The Lipton Tea Bag 
Windy City Tea
Owner: Phil Moy 
Afternoon Tea anyone?

The fine tradition of afternoon tea — enjoyed by so many at the holidays — is on our minds these days as we begin to reimagine how to celebrate and gather in the coming weeks. Our good friend Phil Moy, owner and operator of the beautiful tea shop and tea room, Windy City Tea, reminds us not to fret. Now is the perfect time — as we manage long days and new stresses — to bring the joy of tea home and into everyday life. Tea is the perfect companion for these times.  Make yourself a pot of tea, savor the fragrance and let your troubles fade away.  Windy City Tea has over a  hundred of teas to pick from.  Build your personal tea collection and take a journey through centuries of tea culture across the globe.
Did you know? In 2737 B.C., The Emperor of China was boiling water for dinner. A gust of wind filled his pot with leaves. Despite the leaves dancing in the water, he took a sip. "How wonderfully refreshing!" said the Emperor. That is how man discovered tea! Phil founded Windy City Tea to celebrate the serendipity that brought tea into our world.  Coincidentally, Chicago is known as the Windy City, but that is a whole different story altogether.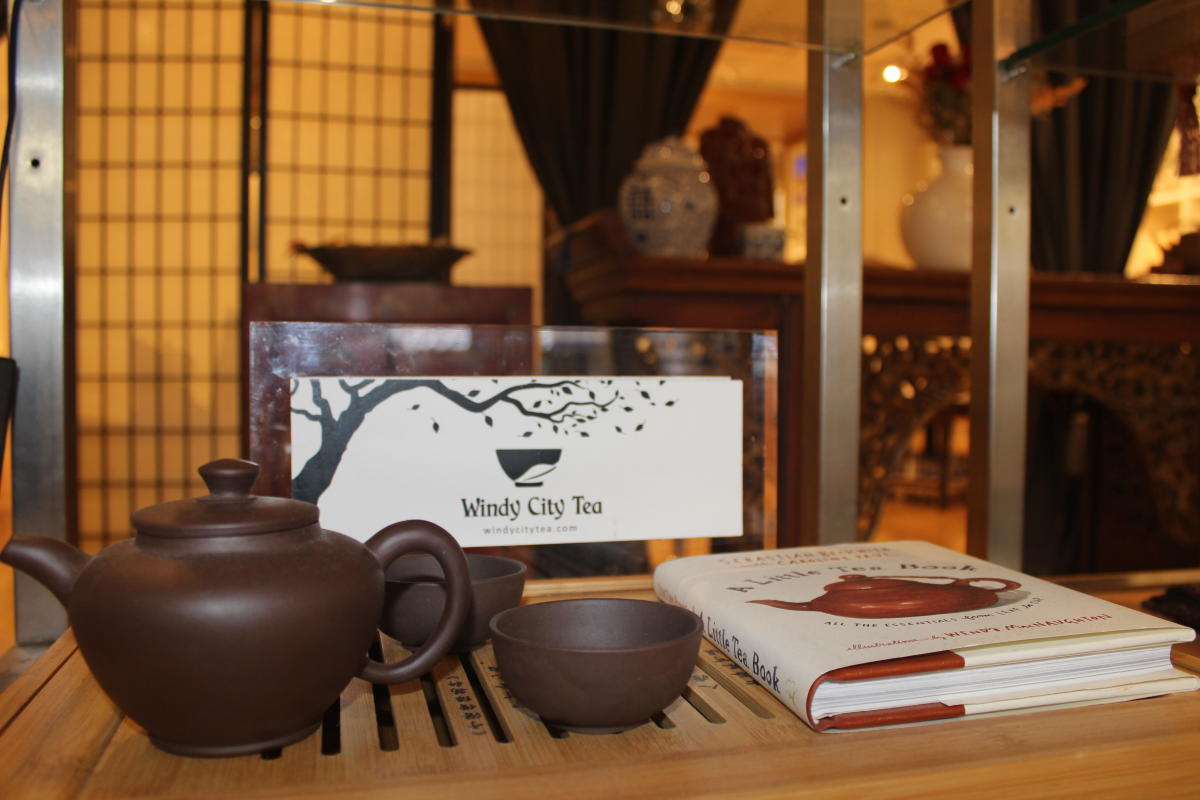 For Phil, his eclectic life experiences added up to the right background to run a tea shop and tea room. His Chinese heritage gifted tea as a way of life. His first job at a grocery store provided consumer and customer service knowledge. The art of table setting and etiquette was bestowed from the English Housemother at his Illinois Institute of Technology fraternity. Topped by years of corporate travel and entertaining which took Phil to some of the greatest restaurants in Las Vegas, Paris and Shanghai.
When the opportunity arose in 2018 to purchase a struggling tea shop in Yorktown Center, Phil and wife Liz decided to take on the joys and challenges of owning a small business. The shop had been lacking in customer service, product knowledge, and decorum. Phil and Liz brought new life to the space and offerings. Windy City offers a vast selection of premium Chinese, Japanese and Indian teas, and the opportunity to experience the deep culture of tea from around the world.  Reviews on Yelp and Google have high praise for the elegant tea room — an experience that delivers great food at a reasonable cost.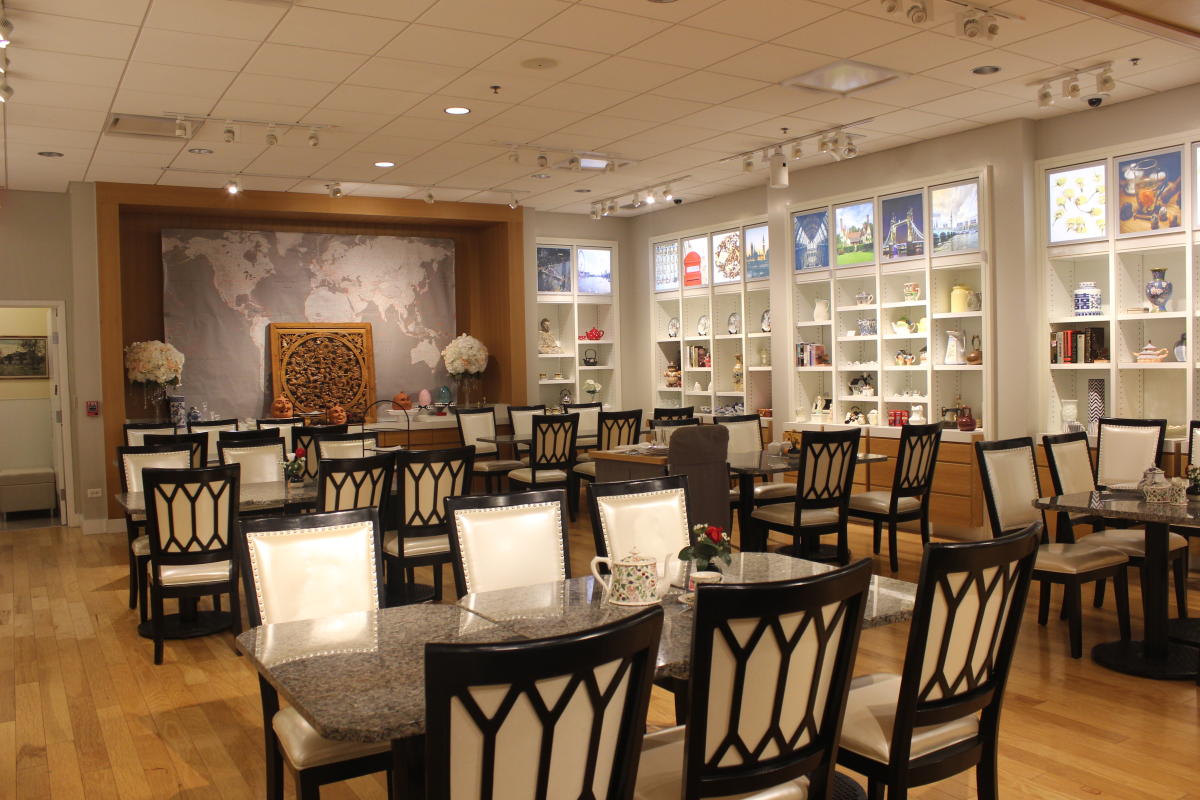 At the beginning of 2020, Windy City Tea had just finished a busy holiday season with a packed house for Christmas Tea and friends and multi-generational families getting together for Afternoon Tea.  Bookings for Bridal and Baby Showers were made, 2020 was sure to be their most successful year. With the pandemic, as with many small businesses, Phil and Liz are determining how they can change their operating model and keep customers connected in new ways.
The retail section is open for loose leaf tea and accessories or get a hot or iced tea to go. Please be sure to wear a mask and follow social distancing while in the store. Order online and you can have your tea shipped via USPS or curbside pickup at Yorktown Center. Delivery is also available within a three-mile radius around Yorktown Center. 

As the world adapts to the digital environment, Phil assures us so will Windy City Tea. The social gathering of people to converse, drink tea, and play a few games of chess goes back centuries to tea shops in Asia and Europe. Those traditions will continue long after COVID-19. Finding a tea house or loose-leaf tea shop is harder and harder these days in the Midwest. We're thankful to Phil and Liz for bringing his dedication and expertise to DuPage at Windy City Tea.
Phil and Liz have lived in DuPage County for over 25 years, starting in Itasca, Bloomingdale and now Lombard, all the while enjoying the many businesses, recreation opportunities and living options.
For more information, visit their website or email Phil at teamaster@windycitytea. The store is currently open from 11am to 6pm., holidays hours will be extended and updated on the website.