COVID-19 may have changed the face of business, but it can't change the fabric of our community. These are the stories of DuPage — told through the eyes of friends, neighbors and colleagues. Join us in celebrating the people and places that make DuPage a special place to live, work and visit — follow this ongoing series appropriately named DuMore Inspiring. 
---
Feeling Like A Kid Again
By: Riley McGirk
Real Rides
Enjoy a completely tailored group bike trip on the many trails and safe paths in DuPage. Not biking with family? No problem. Biking can be a natural fit for social distancing.
Feel like a kid again. Check.
Get outside. Check.
Stay safe. Check.
Create a new memory with family, friends, or co-workers. Check.
Get in some exercise. Extra bonus check.  
For over a decade, Riley organized a two-day group ride from Elmhurst to Galena, Illinois. It grew every year in popularity and size. To bring his love and expertise to the local area, he launched Real Rides just recently in 2019. And we are thankful he did — as right now, we know the importance of outdoor recreation, with many people looking for an easy and approachable way to enjoy DuPage's trails.  
What's great about Real Rides is that they provide everything needed: transportation, sanitized bikes, snacks, hydration, the bike trip plan – whether a few hours or a few days – and highlights of area history for those history buffs. 
If you're not sure a planned bike trip is right for you, Riley has a few words of advice: "Biking is not intimidating and perfect for any age. It isn't stressful on the joints — meaning more mature folks can still hang with the younger crowd! And a nice surprise for guests is that we often stumble upon a brewery at the end of the ride too."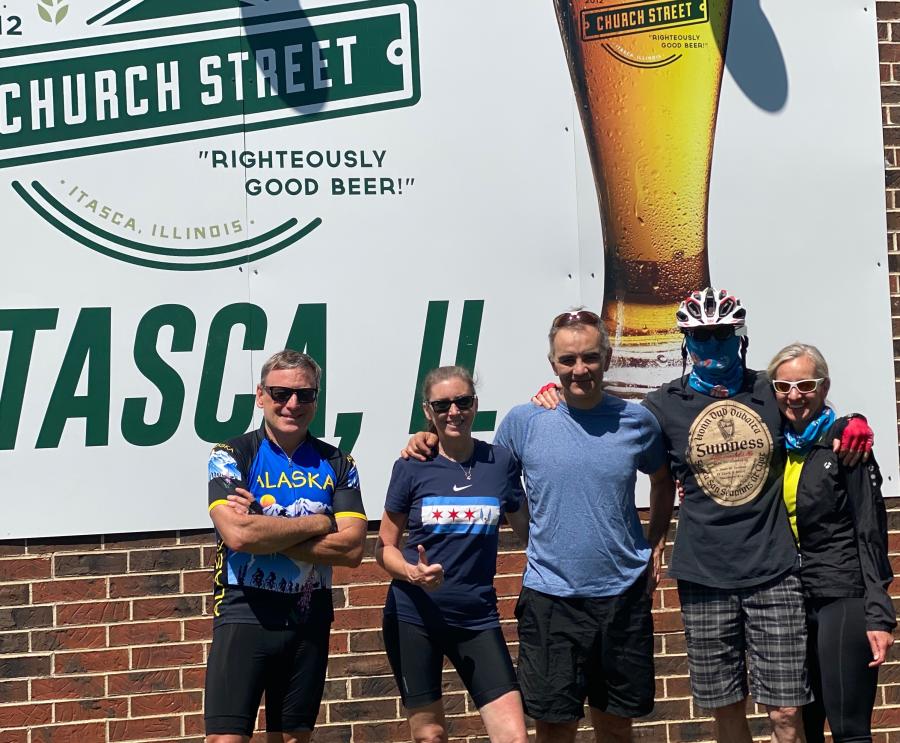 We are happy to welcome Riley as a partner as we showcase the many ways that define DuPage as one of the healthiest – and best – places to live, work and visit.  
Visit Riley's website for more information.