Travel to DuPage and refresh your spirit with adventure this fall. Here is where you can truly embrace the majestic wonder and beauty that makes up the county. Take a scenic drive; explore a forest preserve; stroll along tree-shaded streets in charming downtowns; picnic in a park; check out DuPage's Natural Wanders: 11 unique experiences featuring a range of adventures that deliver the healing power of nature and the outdoors. Fill your need for beauty and serenity and connect the past to the present. Fall is one of the most colorful times of year. Color your palette and explore the great outdoors!
Share your best fall images with us using #DuMoreDuPage for a chance to be featured! 
Surround yourself with the colorful sights and smells of fall. Spend a day exploring the grounds and take in the vast degrees of color. Pick out some brilliantly colored leaves and create a fall collage at home. Don't miss the Fall Color Festival in October offering tons of colorful fun for the entire family. Check their website for the Bloom & Color Report to maximize your visit.
The Morton Arboretum was also featured in "Where to see the best fall foliage in Chicago" by Time Out Chicago. 
Fall into color at this forest preserve! Here you'll command a wide view of fascinating layered mosaics of red, orange, gold and deep blue colors glimmering under the autumn sky. Arrive in search of calmness and leave feeling filled with peace and serenity.
Step foot on the colorful blanket of leaves. Feel the crispness in the air while hiking along the gently rolling hills. Fill your lungs with fresh air and feel the stress of daily life retreating. Enjoy a fall picnic filled with seasonal favorites along the scenic waterfront. A visit to Blackwell will have you feeling relaxed and rejuvenated.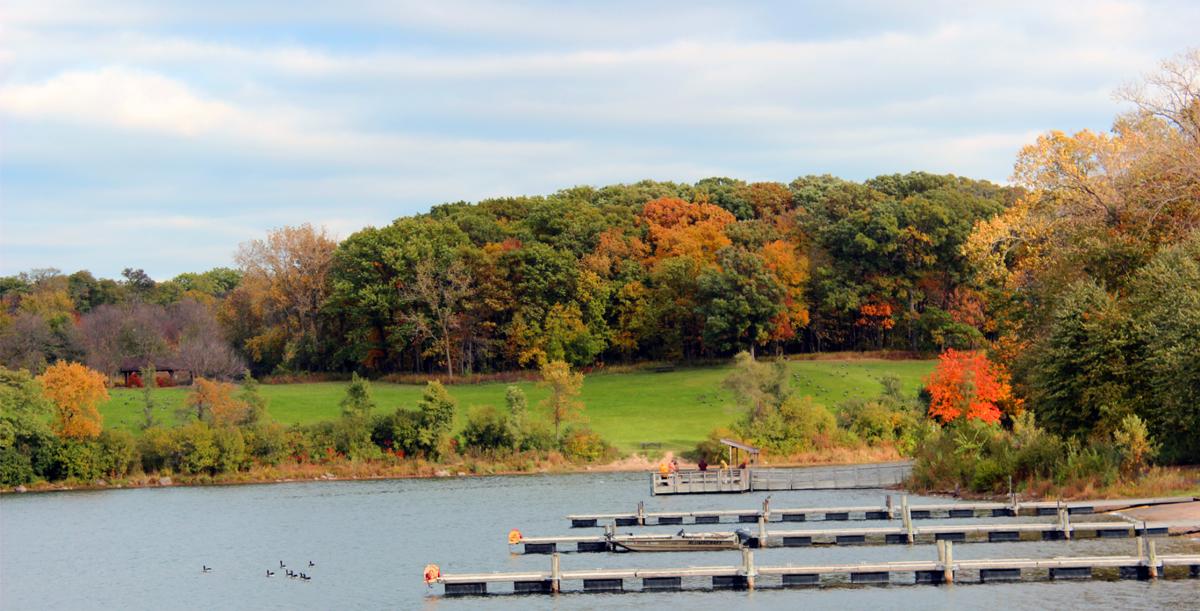 Celebrate the season of fall and be sure to attend the popular Danada Fall Festival. Held annually on the second Sunday in October, this area favorite offers hayrides, family activities, horse performances that may include a demonstration by Nick the painting horse and a nature art show.  You will be surrounded by rich fall colors along the trails and meticulously maintained grounds.
There's no looking past the beautiful landscape here, especially in the fall. A walk through the park's gardens will stimulate the senses and have you feeling energized. Beyond enjoying the colored backdrops of changing leaves on trees, bird watching is a big draw to Cantigny this time of year. Don't miss out on harvest-time fun for all ages at Cantigny Fall Festival on October 2, 2019.
The IPP is the first rail-to-trail conversion spanning 60 miles, 40 of which are in DuPage County, and is considered the main artery to connecting communities, quaint downtowns, forest preserves and recreational trails. Whether you are walking, biking or running on the path, the season's dramatic colors will not disappoint. Happy trailing!
Fall can be a favorite time of year to play a round of golf when the air is cool, the grass is moist and the leaves are changing, all creating a picturesque playground for a day on the course. Whether you are a beginner or seasoned golfer, this time of year on a golf course reveals nature at its best on the rolling greens.
Boo! at the Zoo, is a family favorite Halloween event that runs Saturdays and Sundays from October 12 to October 27, 2019. Little ghosts and goblins and their parents are encouraged to come dressed-up in a favorite Halloween costume. Attendees can trick-or-treat, take a haunted hayride, roam the corn maze, decorate spooky treats, participate in a costume parade and contest and celebrate Halloween with the animals.
With the cooler temps in fall, Naper Settlement, an outdoor 19th century living history museum, is the perfect place for an outdoor family outing for everyone to enjoy. The historic grounds are beautifully landscaped. Changing leaves on trees create a watercolor-like canvas. So, pull out the sweatshirts, head out to Naper Settlement and marvel at the collage of colors. While you are there, learn about how life changed for the people of northern Illinois in towns such as Naperville.
Take a walk, jog with your dog or ride your bike and enjoy Mother Nature's most beautiful season. The preserve setting is a recipe for experiencing fabulous fall foliage! The towering trees and acres of multipurpose trails make for a fun and popular destination for fall color fans. Surround yourself with nature today. Embrace the outdoors.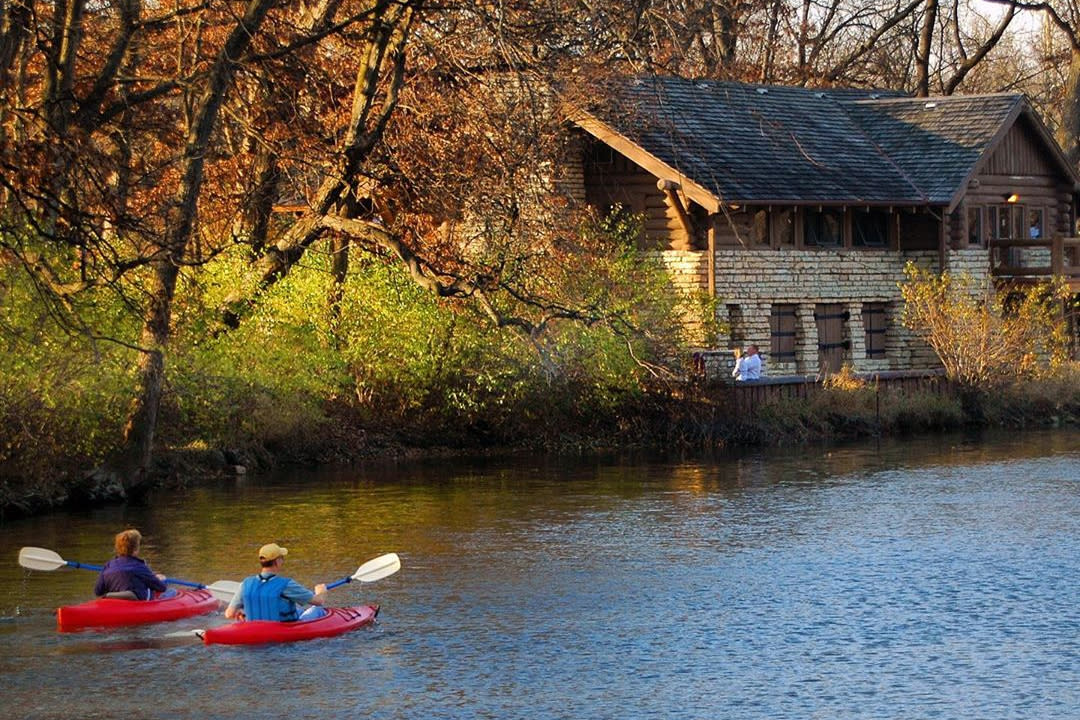 (@traveljournalphotog)