Get Chicago Experience & Stay in Oakbrook Terrace
With its central Chicagoland location, Oakbrook Terrace provides easy access to cultural activities, sports and much more. Standing tall is the iconic Oakbrook Terrace Tower, the hub for several corporate headquarters. The 31-story building can be seen for miles with uncompromising and unparalleled views from its windows – often hailed by locals as the Willis Tower of the west. The city is also home to Broadway talent, natural beauty, more than 40 restaurants, and revolutionary architectural styles. Forget getting yourself stuck in traffic! Here are four phenomenal ways to get the Chicago experience during your stay in the suburbs: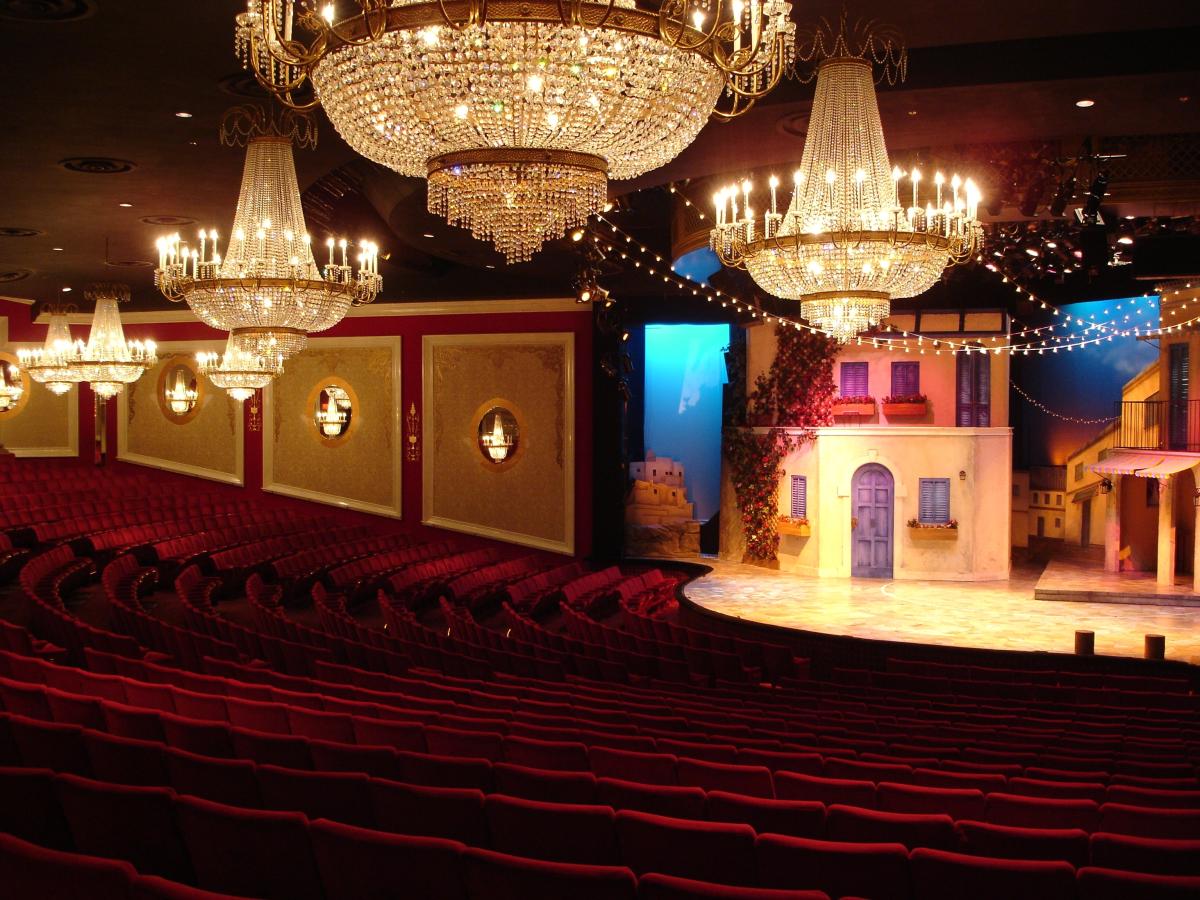 #1 Dream of Broadway at Drury Lane
If you're looking for the same Broadway entertainment hosted in Chicago, but without the sky-high prices, consider an affordable show at Drury Lane Theatre & Conference Center, where you'll find professional Broadway-style theater productions. With nearly 1,000 seats and a proscenium-style stage, it's one of the area's largest banquet and meetings facilities, too. 
For dining, there's The Lounge at Drury Lane with gourmet appetizers, desserts and drink specials before each show. Visit the in-house Lucille's Restaurant, then watch a show afterward for an amazing night with family and friends.
#2 Taste the City
Stuffed crust pizza is a renowned Chicago culinary delicacy, and Giordano's at Oakbrook Terrace has a reputation for making the best you'll ever have, coupled with an extensive selection of drinks at the bar. It's open every day for lunch and dinner, but hurry up, because spaces fill quickly! You can order a classic Chicago stuffed crust pie, including The Special – a tasty and filling combo of sausage, mushrooms, green peppers and onions, or Bacon BBQ Chicken pizza.
Oakbrook Terrace's Gulliver's Pizza and Pub is another expert at making the Chicago favorite. Homemade sauce and thin crust combine with a dizzying array of possible ingredients, which include nearly a dozen meats, as well as anchovies and artichoke hearts. Order other main entrée's like the 'Gulliburgers' and meal-sized salads. You'll dine amid a dimly-lit, cozy, yet spacious sports bar atmosphere with high-definition sports broadcasts and free WiFi.
Did you know that Oakbrook Terrace is near the birthplace of Chicago's favorite "Dog House"? Portillo's had its' humble beginnings in a small doghouse near Oakbrook Terrace. That doghouse has now grown into a franchise, with several locations where you can enjoy authentic Chicago style hotdogs at your convenience. Visit their website for the story behind the original doghouse.
#3 Play in the Parks
Find an outdoor adventure by exploring one of several parks in Oakbrook Terrace. Heritage Park's 100+ acres has a playground and picnic areas, and the scenic William Cizek Trail boasts perfect places to bike while checking out blazing fall colors or pastel-colored spring flowers. More playground equipment and charcoal grills can be found at Dorothy Drennon Park, which adds an additional 100 acres to your expedition.
For the avid cyclist, natural beauty abounds along the Illinois Prairie Path, a spectacular bike trail that runs through DuPage County's quaint neighborhoods. Segments of the trail system are conveniently located near downtown areas. Downtown Chicago's Metra and Amtrak station is your window to DuPage County's beautiful bike trail.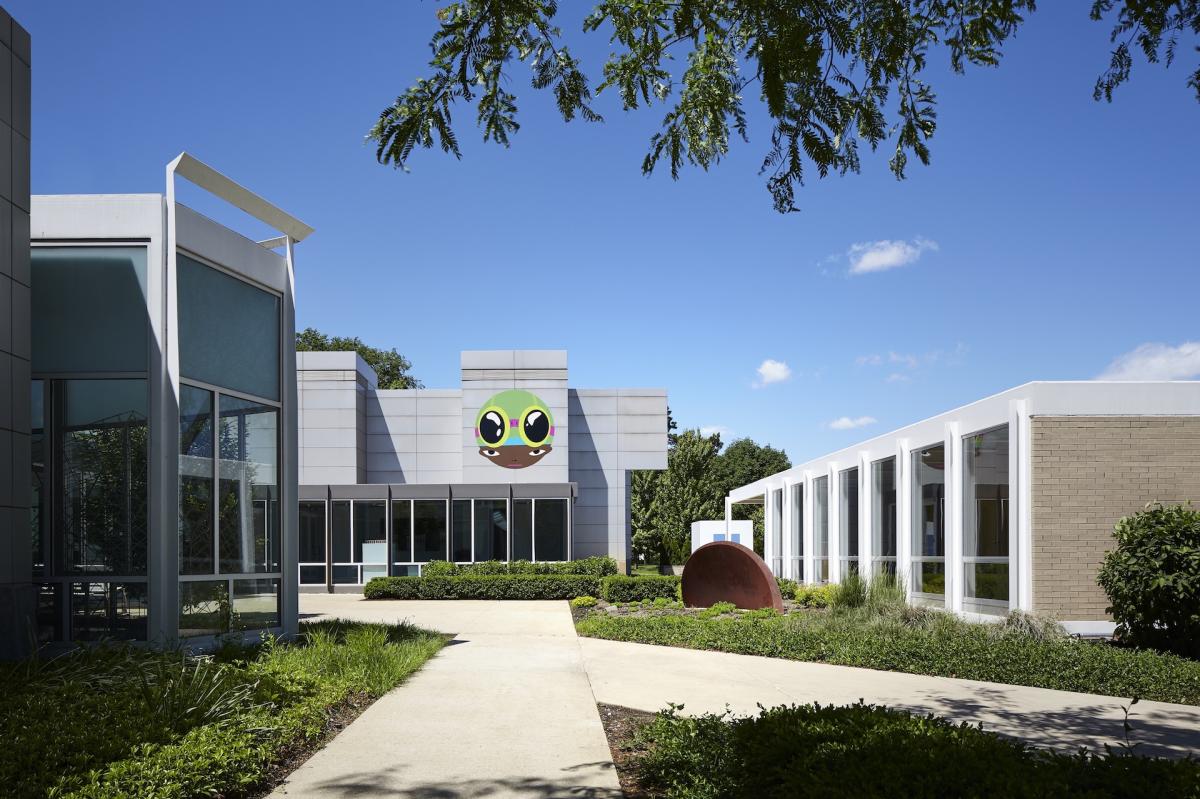 #4 Architectural Wonders at Mies van der Rohe's McCormick House & the Righteous Frank Lloyd Wright Homes
Ludwig Mies van der Rohe's approach added a distinctive architectural design not only to Chicago, but to areas near Oakbrook Terrace as well. Mies van der Rohe thrived on minimalist structures made of glass and soon pioneered the "less is more" motto, with variations of heavy steel to cozy, brick-like structures. In addition to several Chicagoland areas, the Elmhurst Art Museum near Oakbrook Terrace is home to the Mies van der Rohe exhibit, The McCormick House. Stop by for a detailed tour and history lesson about Mies van der Rohe's major revolution as a minimalist architect.
Frank Lloyd Wright is best known for developing his own architectural style here in Illinois. Upon visiting the Frank Lloyd Wright homes close by in Oak Park – in particular, the Frank Lloyd Wright Home and Studio – you can see contributions he made in his own architectural form called the Prairie School. Wright strove to create an "organic" design, using mostly wooden finishes, overhanging eaves, a central chimney, low-pitched roofs, and open floor plans, all of which mimic Victorian era, closed-in architecture. Stop by the houses for an informative tour and a detailed look at the finishes. You won't want to miss the piano suspended in a children's play area at this convenient location.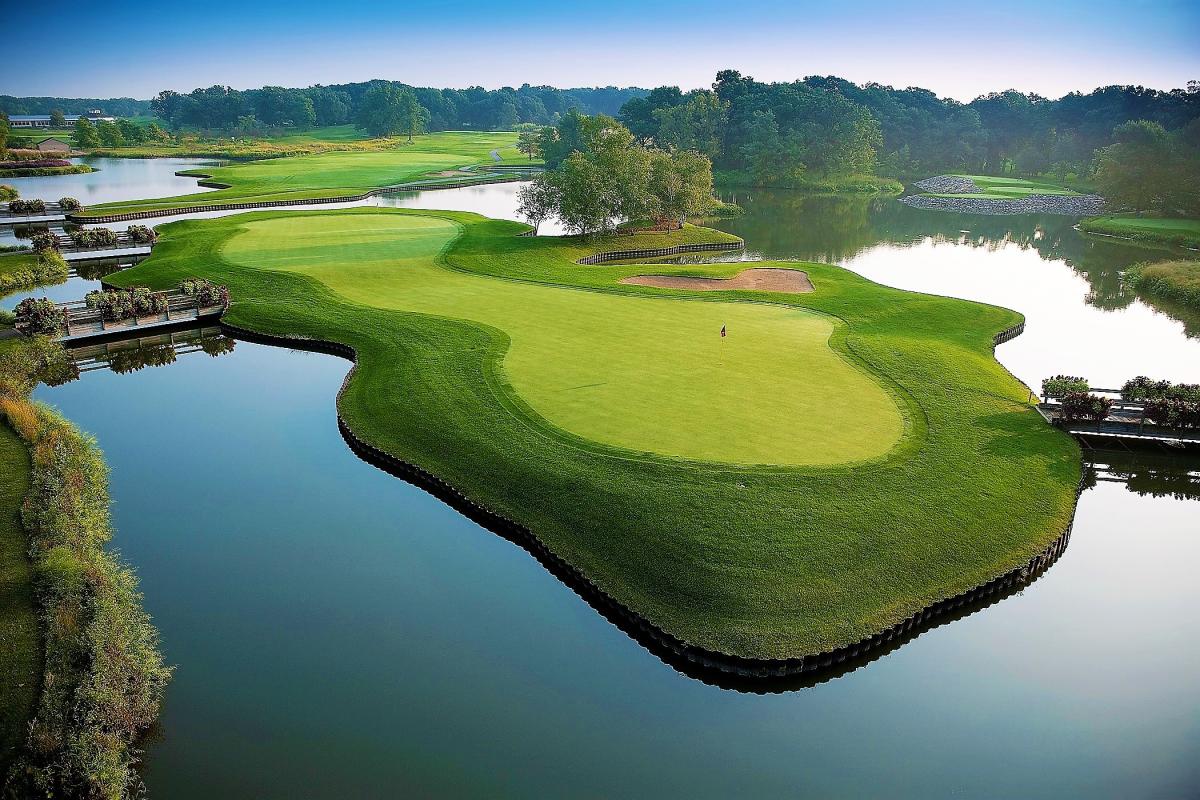 #5 Golf Anyone?
Within the Oakbrook Terrace area, you'll find over 50 golf courses and the DuPage County region has been proud host to several PGA Championship events.  Just for starters check out: Cantigny an amazing course set amoung mature oak and hickory trees, lakes and streams with a full-service event facility and 27 holes that offers both 18-hole and 9-hole play.  Just down the road from Oakbrook Terrace hotels is Arrowhead Golf Club that provides extraordinary facilities, spectacular views, and customized services. Downers Grove Golf Club was established in 1892 as the original Chicago Golf Club.  A 9-hole par 36 scenic course offers a challenging golf experience for average to higher skill levels.  No time for a round but want to hit balls? Topgolf Naperville is a revolutionary state-of-the-art entertainment facility centered around the game of golf. 
Explore and discover what's beyond Chicago's skyline. Enjoy the convenience of Oakbrook Terrace's location, just 20 miles west of Chicago, and find reasonably priced hotels that will fit your budget.