June 5 - September 6, 2021
The multifaceted exhibition will transform the newly expanded gallery and extend throughout the McAninch Arts Center through the Lakeside Pavilion with the presentation of more than 100 rare, personal photographic images from the artist's life, a video presentation, reproductions of Kahlo's clothing, a family-friendly children's area, poetry garden, public programming and more.
Frida Kahlo (1907 – 1954) is one of the most iconic artists of the 20th century, known for her powerful self-portraits that explored her challenges with her personal identity and disability. Kahlo continues to have relevance today through the universality of the themes in her work.
This exhibition is made possible through the support from the College of DuPage Foundation, the generous spirit of Milly and Alan Peterson, founding community members of College of DuPage and lifetime patrons of the McAninch Arts Center.
Ticket Information
Tickets are available at the museum and online and via phone. Timed entry tickets sell at $18 and untimed tickets are on sale for $35.
Click here to view COVID-19 precautions and safety protocols. 
Phone: (630) 942-4000 
Website: https://www.clevecarneygallery.org/ticket-information 
Hotels 
Click here for hotels within 20 miles of Frida Kahlo exhibition.  
Exhibit Details
McAninch Arts Center at College of DuPage
Fawell and Park Boulevards
Glen Ellyn, IL 60137
Frida Kahlo Exhibition Hours:
Monday: 10:00a – 6:00p
Tuesday: 10:00a – 6:00p
Wednesday: 10:00a – 6:00p
Thursday: 10:00a – 10:00p
Friday: 10:00a – 6:00p
Saturday: 10:00a – 6:00p
Sunday: 10:00a – 6:00p
Parking
McAninch Arts Center is located on the College of DuPage campus at 425 Fawell Boulevard. Look for "The Mac" sign in big bold colorful letters on the building and you have arrived. Free and handicap parking is available on the campus lots.
Trains
Take the train to downtown Glen Ellyn, IL on the Union Pacific West (UP-W) Metra Commuter Rail line. It runs from the Ogilvie Transportation Center to Elgin, IL. Tickets may be purchased at the station, via Ventra APP or on board (cash only and additional fees may apply.) Weekend pass is available.
Metra Commuter Rail
(312) 322.6777
Metrarail.com
Local Transportation
Click here for list of Transportation partners in DuPage County. 
Sunday, April 25, 2021
In this lecture by author of "Frida in America: The Creative Awakening of a Great Artist," Celia Stahr details Kahlo's early days in...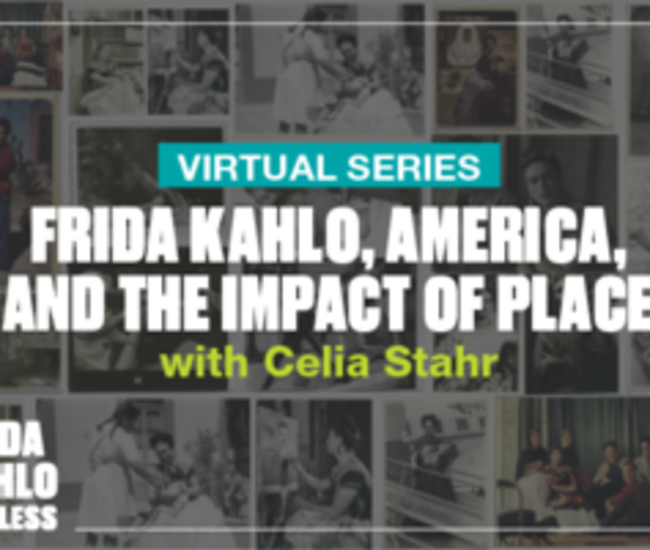 Sunday, May 23, 2021
Frida Kahlo's work, little known and appreciated during her lifetime, acquired importance and preeminence in the light of second-wave...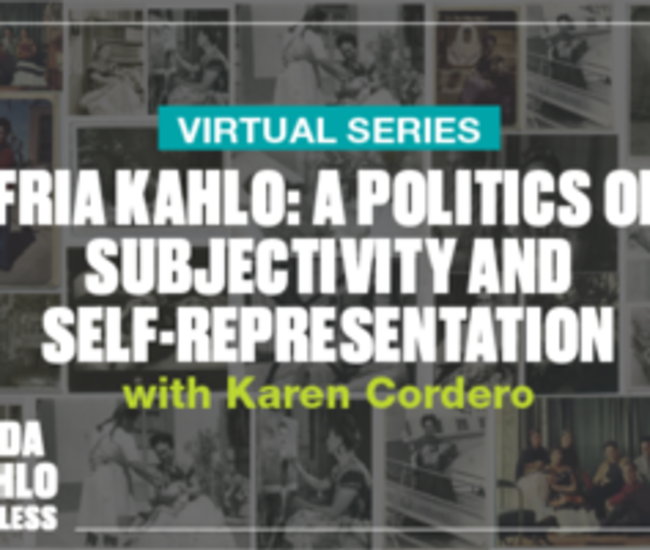 Saturday, June 05, 2021 - Monday, September 06, 2021
This comprehensive presentation of the life and works of the artist Frida Kahlo will feature 26 original pieces as well as an immersive...