Several years ago Jill Foucré did what many of us only dream about — she quit her day job to pursue her passion. After 31 years in corporate America, the DuPage native said goodbye to the long hours, stress and too little time doing what she loved. "When my mother died suddenly at 71, I realized that I needed to do something differently. I wanted to enjoy my life." What came next for Foucré was Marcel's Culinary Experience: a joyful marriage of her French heritage, her love of cooking, and her three decades worth of business knowledge and experience.
Experience the Community
Named after her French chef grandfather, Marcel's Culinary Experience, a recreational cooking school and eclectic retail space, opened its doors in September 2011 in downtown Glen Ellyn. In its relatively short history, Marcel's has earned several recognitions and awards, including the 2014 U.S. Kitchenware Retailer of the Year and an international recognition as the recipient of the U.S. Global Innovator Award. "The inspiration was, and continues to be, my love of cooking and entertaining," states Foucré who offers her customers expert cooking classes, a diverse retail selection and a true overall culinary experience. As the name suggests, the experience is the driving force behind the offerings at Marcel's. "I want everything to be about the experience — it's the differentiator. The experience is the service, the staff, the unique product, as well as the cooking class," explains Foucré. "We've really created a community at Marcel's, and that's what the experience is all about."
That community of culinary enthusiasts, students and admirers is what has allowed Foucré's business offerings to grow. In 2015 she expanded Marcel's market selection with the opening of Marché, a specialty wine and cheese shop. She also recently launched Maison, a private dining experience in which one of Marcel's esteemed chefs will prepare a meal in a customer's private kitchen for a special event.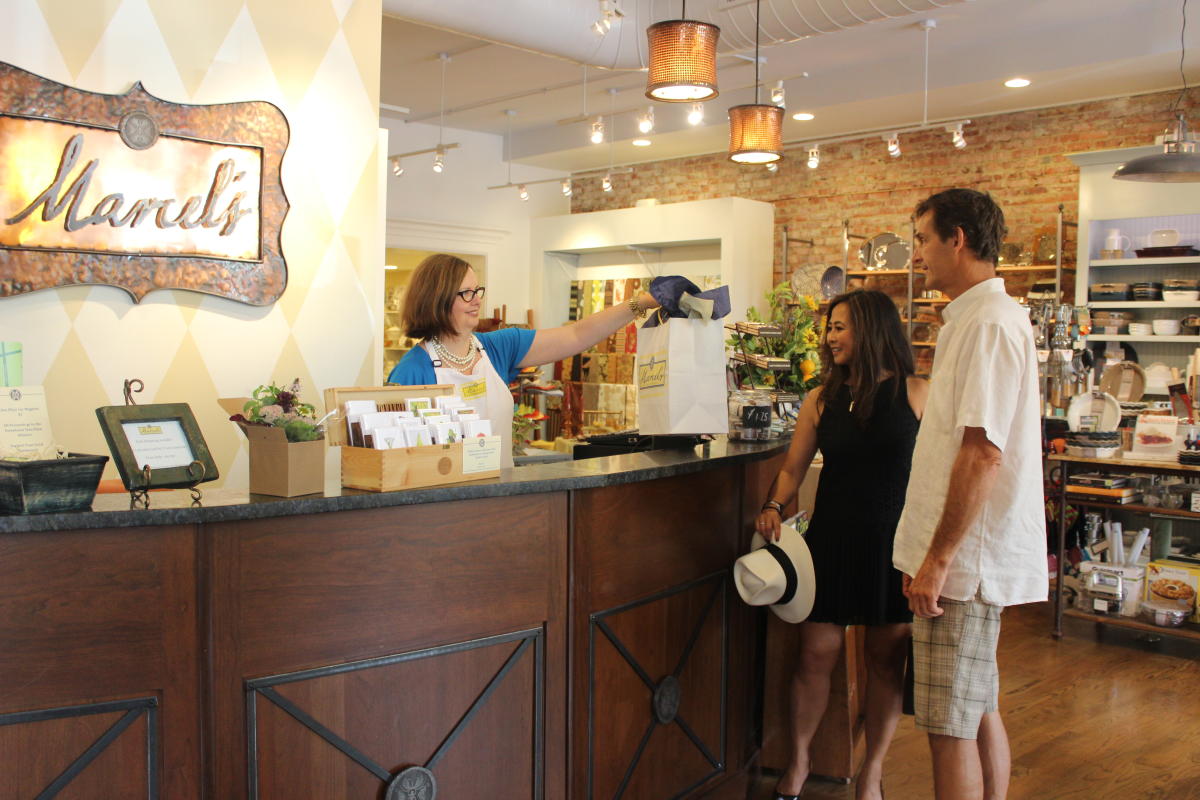 Marcel's Cooking Classes
Marcel's Culinary Experience has become a premier destination for cooking classes in the area, drawing from all over northeastern Illinois. In 2016 they hosted nearly 400 classes, and they continue to add intriguing selections to their quarterly calendar. All of Marcel's classes, even the kid's classes, are taught by professional chefs and, just like everything else she does, Foucré is discerning when hiring her chefs. "They have to be able to teach and their food has to be outstanding." Just like her retail staff, many of her chefs have been at Marcel's since it opened, further enhancing the experience. From private cooking events to complimentary gift wrapping, Marcel's Culinary Experience has truly raised the bar for customer service in Glen Ellyn. "It's amazing how things have changed — people are so much more sophisticated and knowledgeable about food, and that's what we're trying to do: help people understand and appreciate good food."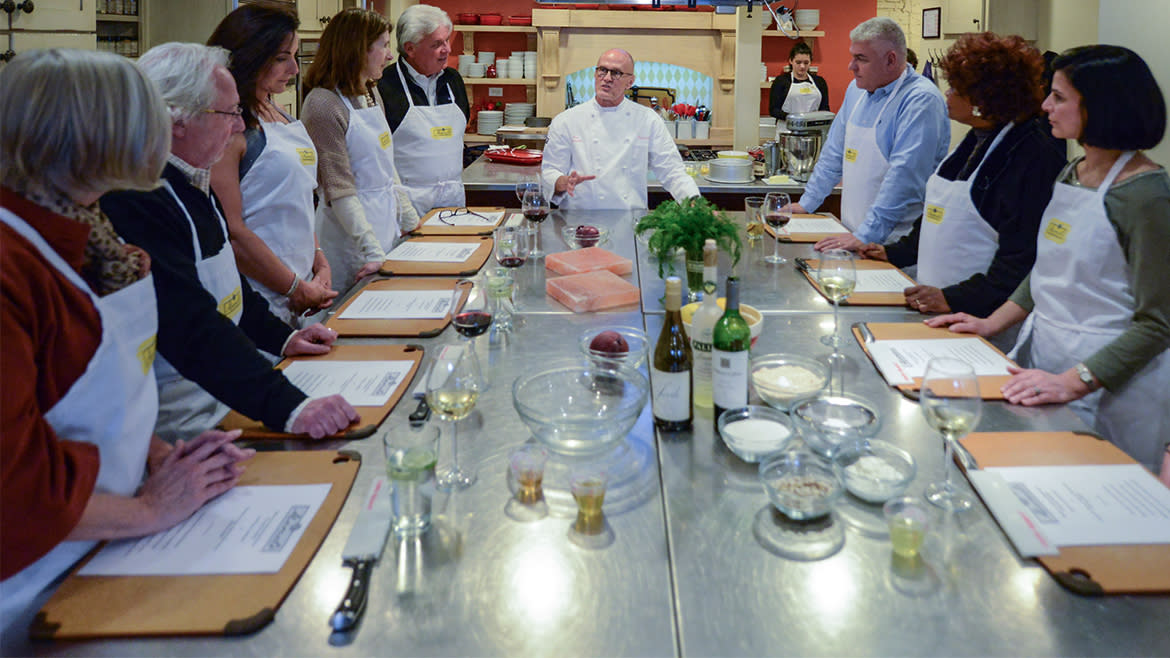 Marché, the answer to Marcel's growing specialty wine and cheese demand, offers signature sandwiches, rotating seasonal cheeses, a curated wine collection, free weekly demonstrations and creative gifts.