We know the pressure to keep your kids safe yet engaged and entertained. We're here to help. Check out our list of things to do with kids, with various offerings to meet all comfort levels.
Please check individual attraction websites for up-to-date information.
1. Brookfield Zoo 
Open daily with over 200 acres of animals from around the world and rotating exhibits that capture the mind. Witness the entertaining dolphin show, feed exotic animals (from a distance, of course), be amazed by the world's largest animals, and make memories that will last a lifetime. Reserved timed tickets are highly recommended. 

2. Enchanted Castle Entertainment Complex and Haunted Trails Entertainment Center
Experience fun at two locations! These entertainment complexes provides countless memorable moments for kids and adults alike: indoor go-karts, laser tag, bumper cars, mini golf, over 200 old-school arcade games, and more. 

3. DuPage Children's Museum
For 30 years, DCM has been inspiring children and adults with experiences that encourage curiosity, discovery, and collaboration. Through exhibits, programs, and special events, every experience is designed to help children develop a strong foundation of creativity, critical thinking, problem-solving skills, and confidence. 

DCM is also dedicated to being an accessible and inclusive environment for children to thrive through extraordinary learning experiences. Adaptive Play Time provides a modified environment for play and learning for children and their caregivers.

4. Naper Settlement
If you want to be transported back in time, Naper Settlement is the place to go. This interactive outdoor history museum is home to 30 historic structures, including a one-room schoolhouse and working blacksmith and print shops. There are special events and various educational programs throughout the year, both on- and off-site, so you can always find something to do with kids at this well-renowned establishment.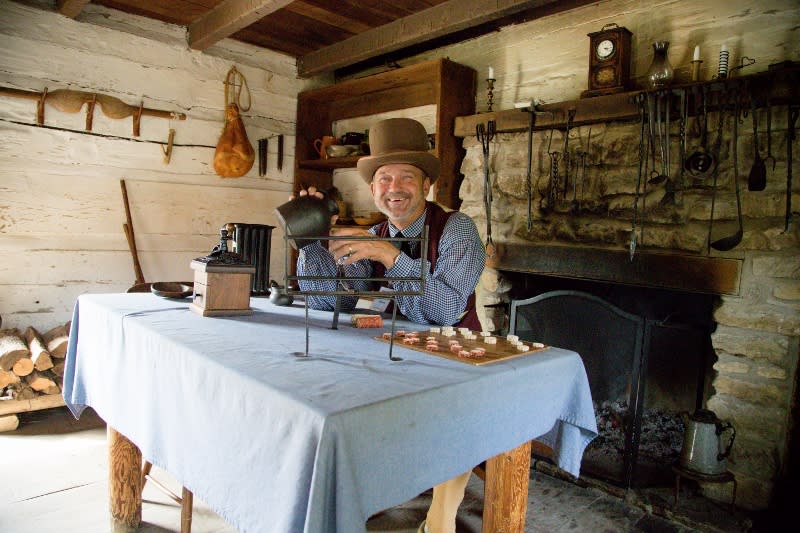 5. Play at a Park
DuPage is home to several award-winning park districts with plentiful indoor and outdoor options. From swimming and learning, to playing and family fun, create memories with loved ones in your local community. Want to engage your senses? Visit a sensory garden in DuPage.


6. Kid's Adventure Zone at The Forge: Lemont Quarries
The Forge: Lemont Quarries presents the Two Towers Kids Adventure: a jungle gym in the sky just for kids. Whether it be testing out the climbing nets, hopping on a zipline, testing their skills on the balance line, or anything else, it's all about fun at The Forge. Don't forget to ask about birthday parties, which include a specially designed Forge scavenger hunt and more activities to keep kids playing all day long. Book your time now.

7. The Donut Experiment
Sweet dreams are made of these fresh, drool-worthy donuts in Lombard, Illinois. At The Donut Experiment, you create the donut! Walk through the doors, decide what goes on your donut, and watch as it's made exactly the way you want. The options are endless!

8. Cantigny Park
This 500-acre park offers vast display gardens, picnic grounds, the First Division Museum, and more. Throughout the year, Cantigny Park stages a wide variety of programs and events. Go bird watching throughout the year, climb on the tanks, or enjoy time at the Red Oaks playground!
9. Get Creative at The Collective Lifestyle Boutique & Makery
Want to explore your creative side? Who knew that you could do that at a local boutique! At The Collective, you can make something completely individual to yourself. From jewelry making (did someone say friendship bracelets?) to painting, it gives you and your child the chance to express yourselves through a creative outlet. Planning a party or a group outing for your children's group of friends? Owner Autumn Geist can collaborate and create a completely unique experience for them. 

10. Attend Free Events Throughout The Year
With 38 communities, DuPage is known for a wide variety of events that are held every week. What's even better: when those events are free! Here are some free events that you and your child can enjoy: 

Check out our Calendar of Events, as new events are added weekly.