DuPage Called Home to Connect Chicago 2020
Health is influenced not only by where you live, but also by where you work and play.
Just 20 miles west of Chicago, DuPage County and their 38 communities, take pride in continually being recognized as one of the healthiest counties in Illinois. With each community offering unique and eclectic Midwestern experiences, DuPage touts over 100 hotels offering 16,000 rooms to accommodate guests, and over 2 million square feet of combined meeting space. When guests step outside their meeting or event, they can carve their own path along DuPage's 500 miles of trails, or actively explore 60 forest preserves and 30 lakes and ponds never more than 10 minutes away.
That's why Connect chose DuPage to host its 2020 Connect Chicago conference February 24-26, at Hilton Chicago/Oak Brook Hills Resort & Conference Center. Connect Chicago caters to planners and suppliers representing the association, corporate and international meetings and events considering the Chicago region.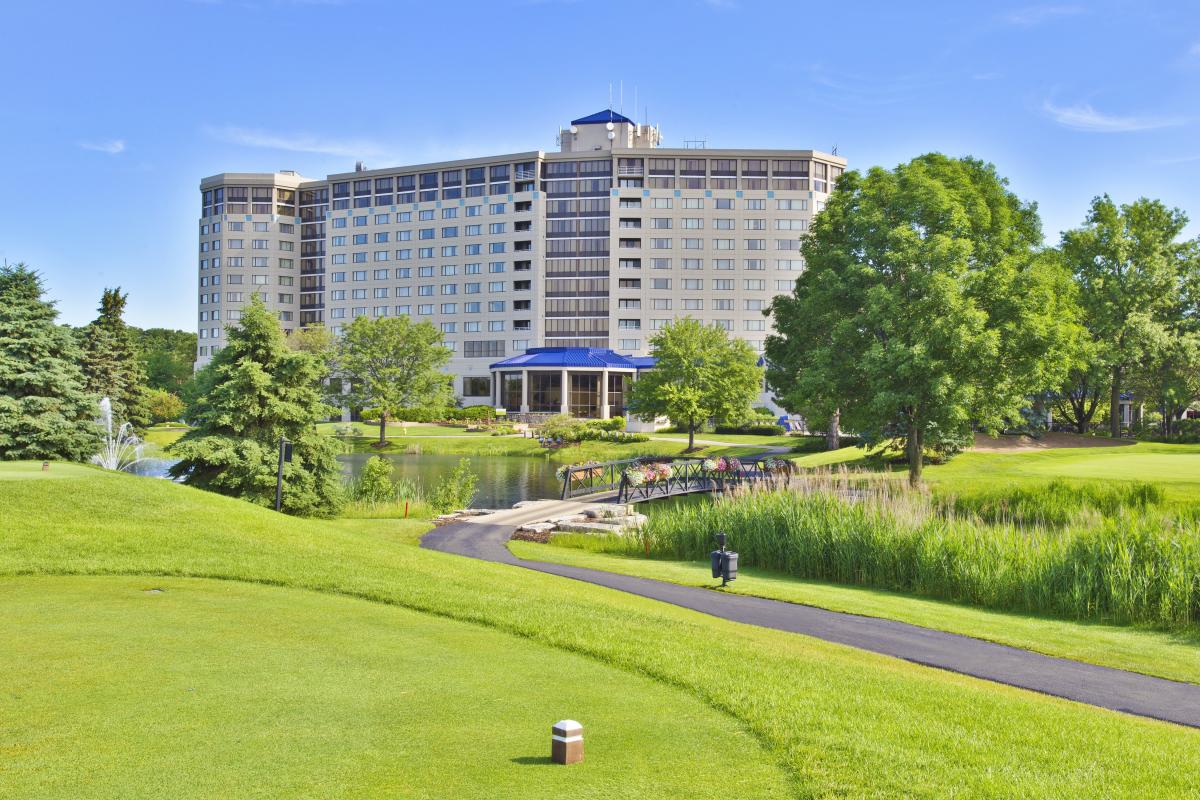 The event will kick off on Saturday, February 22, with an optional complimentary pre-conference "DuMore Connecting" familiarization tour exploring local bites and sights, as well as visits to various hotels with meeting and event space. The core conference programing will begin Monday afternoon through Tuesday with prescheduled one-on-one meetings, industry-specific continuing education sessions, keynote general sessions and quality networking with industry colleagues.
"2020 will mark the fifth year for Connect Chicago, one of our fastest-growing events," said Chris Collinson, president of Connect. "Hosting the event in DuPage County will give our attendees a chance to see what we've known for years—that DuPage has everything a planner needs and more."
"DuMore DuPage" says it all. "DuMore DuPage isn't just our brand—it's a reflection of the people and places that make DuPage County a special place to live, work, meet and play. DuPage County embodies the ideal destination for all visitors," said Beth Marchetti, executive director of DuPage Convention & Visitors Bureau.
"At Hilton Chicago/Oak Brook Hills Resort & Conference Center guests can expect spectacular accommodations and amenities nestled in a serene, 150-acre estate only minutes from Oak Brook." said Hilton Chicago/Oak Brook Hills Resort & Conference Center General Manager, Steven Ellingsen. "We offer two distinct dining options, including the B. Restaurant & Lounge which overlooks Willow Crest, an 18-hole championship golf course recognized as one of the top 50 public courses in Illinois.
With global connectivity through both O'Hare and Midway International Airports, DuPage lies at the crossroads of the nation – where 4 major interstates meet and an extensive rail system provides access to and from Chicago and regional cities. However you choose to arrive in DuPage for Connect Chicago, guests will be pleased by the accessibility matched by affordability, modern amenities and local experiences.
"We could not have chosen a more convenient location," said Angie Ahrens, CMP, senior director of Meetings and Events for Connect. "We are looking forward to taking Connect Chicago to DuPage. With many of our attendees used to traveling into the city, this will accommodate a change of scenery with complimentary parking, spacious accommodations and a new outlook on meetings in one of the healthiest destinations in Illinois."
We invite you to "DuMore in DuPage," and register for Connect Chicago to experience what the healthiest destination in Illinois can do for you.