DuPage County is home to the first 18-hole golf course in the United States and it played a pivotal role in the evolution of golf, bringing local history to life that started with one man.
An accomplished golf player, Charles Blair Macdonald was at the forefront of the industry's footings. Charles was born in 1855 in Niagara Falls, Ontario and was raised in Chicago. At the age of 16, his wealthy Scottish father sent Charles to study at St. Andrew's University. He learned to play golf at the Old Course on St. Andrew's in Fife, Scotland and quickly fell in love with the sport. He was tutored by and played with the likes of "Old Tom Morris," and won amateur championships. After designing a 7-hole golf course in conjunction with the 1892 Chicago World's Fair, Macdonald and his friend, Jarvis Hunt wanted their own golf course. Luckily, Hunt was an architect and could make this dream a reality. 
MacDonald, who was, according to Golf Journal, "a true and imposing pioneer of golf in America" persuaded thirty of his Chicago Club colleagues to contribute ten dollars each to design and construct the first U.S. nine-hole golf course in Downers Grove, the original location of Chicago Golf Club. Some historians believe that it was also the location of the first U.S. 18-hole golf course, as Macdonald was said to have convinced Chicago Golf Club members to add nine more holes to the existing course. The existing course in Downers Grove is owned by the Downers Grove Park District and currently named Belmont Golf Club; it holds a significant place in U.S. history.

After establishing Chicago Golf Club in Downers Grove, Charles purchased the Hiram B. Patrick Farm located in Wheaton. Not knowing anything about golf architecture, he modeled the 18-hole golf course design after the Old Course on St. Andrew's in Scotland. It became a beloved weekend retreat for wealthy Chicagoans. Men and women traveled by train to play golf, badminton, ride bicycles, and socialize. The Chicago Golf Club in Wheaton is also recorded as the first and oldest U.S. 18-hole golf course. Today, it is continuously ranked as one of America's 100 greatest golf courses by Golf Digest. 
While controversy remains and research continues around which location in DuPage County was the original U.S. 18-hole golf course, Charles Blair Macdonald's vision and passion for a sport 125 years ago transformed the history of golf in DuPage County. 

ICONIC GOLF COURSES OF DUPAGE TODAY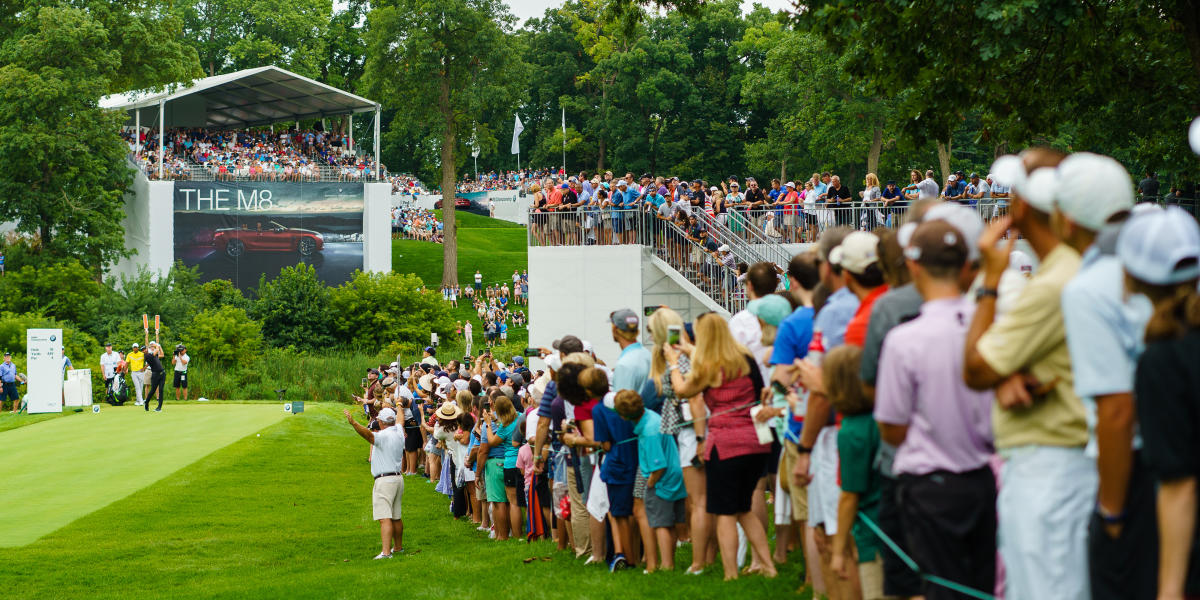 Fast forward 125 years and DuPage County is one of the top golfing destinations in the United States. It is home to prestigious and iconic courses that followed the first 18-hole golf course. With more than 50 golf courses, the County has hosted professional tournaments including the Ryder Cup, PGA Championship, BMW Championship, Western Open, the LPGA Solheim Cup, and more. DuPage is highly anticipating hosting the 16th Presidents Cup in 2026 at Medinah Country Club. 
Chicagoland is a premiere destination for avid golf enthusiasts. Below are a few of the prominent DuPage County private and public facilities, each having unique features that attract both corporate and public entities to use their facilities for golf outings and entertainment.
Medinah Country Club, Medinah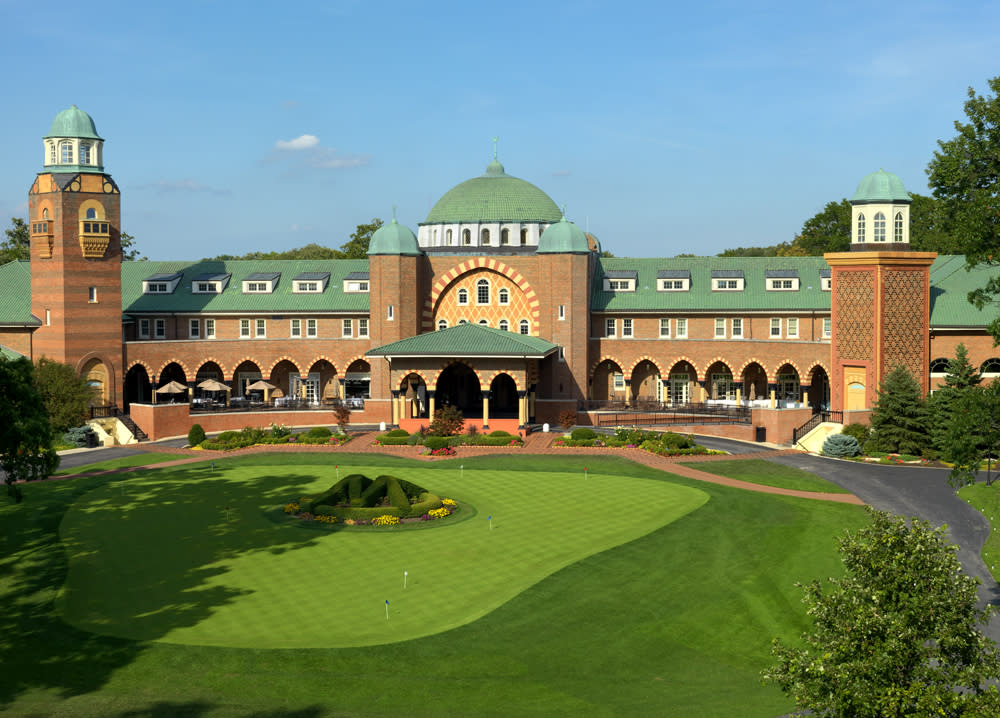 Medinah Country Club is one of the most prominent private country clubs in the United States, boasting three world-class 18-hole golf courses and the only private country club in Illinois with 54 holes. It is recognized as the best golf course in Chicago and one of the finest in the United States and internationally. Currently, it is one of 18 most recognizable sites in all of golf and is ranked the sixth most iconic clubhouse in the world.
Golf legends including Harry Cooper, Byron Nelson, Gene Sarazen, Jacky Cupit, and Billy Casper have played and won National Tournaments at Medinah. The club has hosted seven Major tournaments with notable championship winners including Tiger Woods, Hale Irwin, Gary Player, Byron Nelson, Billy Casper, and Gene Sarazen.
Medinah is the fifth different venue in the United States to host the Presidents Cup and adds the biennial team event to an illustrious list of tournaments that include:
2012 Ryder Cup
U.S. Open (1949, 1975 and 1990)
PGA Championship (1999, 2006)
U.S. Senior Open (1988)
Western Opens (National Tournaments, now BMW Championship) (1939, 1962, 1966, 2019)

Butler National Golf Club, Oak Brook
Another course found on the Golf Digest ranked "America's 100 greatest golf courses in 2019," is Butler National Golf Club. This exclusive private golf club is the creation of Paul Butler, an affluent entrepreneur, philanthropist, and sportsman who was the founder of the village of Oak Brook, Illinois. 
What was previously York Country Club, renowned golf course architect George Fazio designed Butler and the project took a short two years to complete from seeds to buildings. Butler National Golf Club is one of four all-male golf courses in the Chicago area. The club has been home to the PGA Tour's Western Open from 1974-1990.

Arrowhead Golf Club, Wheaton
Arrowhead Golf Club was the original site of the Antlers Country Club founded by the Elks. It is now owned and operated by the Wheaton Park District. To learn more about the history of golf, visit the exhibit located in the clubhouse, "Wheaton, Illinois: Golf History Starts Here."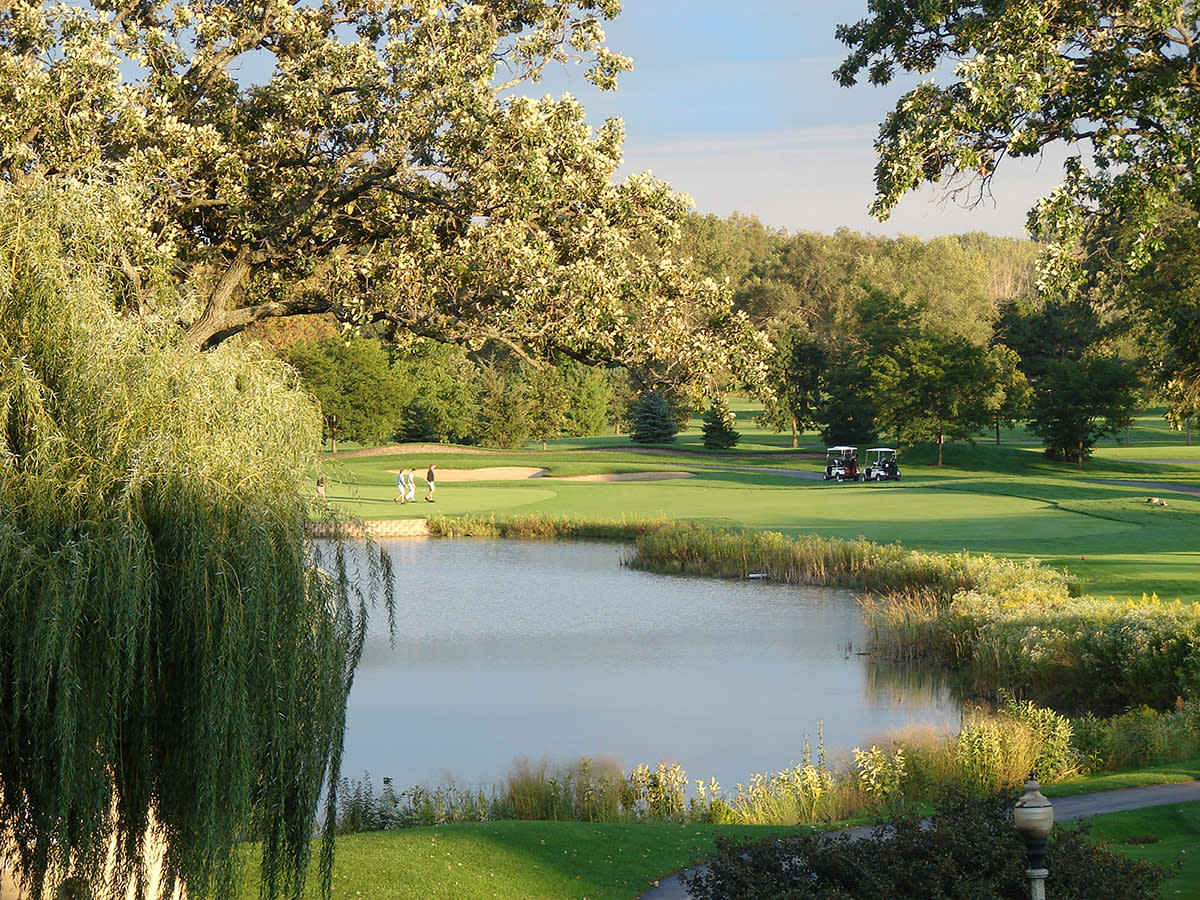 Cantigny Golf, Wheaton
Cantigny Golf is home to a superbly maintained 27-hole championship golf course. Golf Digest named it the Best New Course in America when it opened in 1989; today, it is regarded as one of the finest public golf facilities in the Midwest. With challenging and scenic holes, the special venue provides a "private club experience" for all ages and skill levels. Cantigny Golf is also known for their Youth Links program where junior golfers can acquire and grow their passion for the game.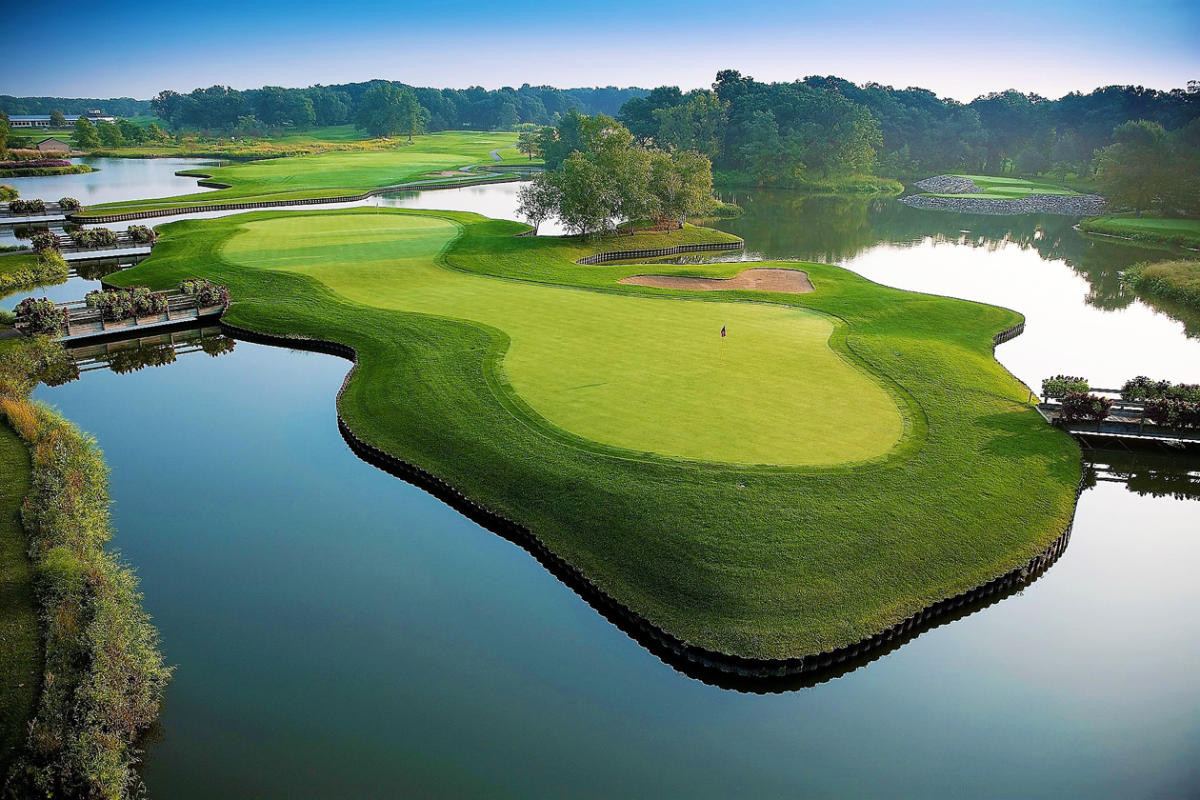 The Preserve at Oak Meadows, Addison
Hidden inside a forest preserve, The Preserve at Oak Meadows is newly renovated and has won multiple awards. In 2017, The Preserve at Oak Meadows won the Green Star environmental award from Golf Digest after solving how to handle the water that came from floods and storms. Chicago-based golf architect Greg Martin was consulted and he proposed that all 18 holes would be newly created on higher ground. With new overflow pools, it's estimated the 288-acre section of land can now accept 20 million additional gallons of storm-water than it did before, enough to deal with a 100-year storm event.

The Preserve at Oak Meadows recently won Golfweek's 2022 Best Courses You Can Play and was awarded an honorable mention for Golf Inc.'s Clubhouse of the Year. The golf course is home to native prairies, oak savannas, and river vistas.