DuPage Road Trip – Where Nature Meets Art
Where there is nature, this is often art. This year has been a celebration of what we've known about DuPage for years — we are a destination where roads intersect. Where a world-renowned arboretum provides the perfect backdrop for an expression of humanity. Where blooming tranquility creates the path for exploration. Where art and recreation unexpectedly and harmoniously combine. Where our urban sophistication yet small-town charm leaves room for big-stage Broadway. And where moments in nature offer true moments of a new-found self. We invite you find yourself here with our DuPage road trip, wherever you wish for your roads to intersect.
Your getaway begins at the sprawling and magnificent 1,700-acre landscape of The Morton Arboretum for South African artist Daniel Popper's Human+Nature — his largest exhibition to date featuring 20- to 25-foot-tall sculptures that call attention to the connections between humans and trees. Bringing together nature and sculpture for an immersive experience, Popper's work has been featured all over the world, creating profoundly inspirational spaces.
Alebrijes: Creatures of A Dream World
More inspiration is in nearby Wheaton where you'll find Cantigny Park, the former estate of Colonel Robert R. McCormick, founder and former publisher of the Chicago Tribune. Cantigny has a special way of connecting history and nature in this unparalleled estate setting. Experience the wonder of Alebrijes firsthand at Cantigny Park! Revel in the magic of a truly vibrant and unique art exhibit composed of 48 pieces of traditional Mexican artwork. All pieces are hand crafted by six artists from Mexico City. 
The Morton Arboretum is in The Village of Lisle, where you can also find the North American Pizza & Culinary Academy (NAPCA), offering curbside pickup, demonstrations, and workshops. NAPCA is an official school of The Scuola Italiana Pizzaioli - the oldest and most prestigious pizza school in Italy. Want the whole package -- or should we say pie? Start planning your return trip to DuPage: 5 days of culinary expertise and achieve your Pizzaiolo Certification!

Not interested in an interactive workshop but still looking for authentic pizza? DuPage boasts multiple locations of GIA MIA (Wheaton, Downers Grove, and Elmhurst), offering Neapolitan style wood-fired pizzas along with creative small plates, fresh pasta, antipasto, and hand-made mozzarella to name a few. Che Figata in Naperville specializes in Roman-style pizza, complemented by their Wine Spectator Award-winning selections of Italian imports.


Wheaton was named one of the top walkable cities in the U.S. and welcomes all to enjoy its charming downtown, nearby Wheaton College and shopping centers. Plan to stop at Tasting deVine, a tasting room for the award-winning Lynfred Winery — Illinois' first winery which produces more varieties under one brand than any winemaker in the United States. Reservations strongly recommended.  
DuPage holds a place in the global art community, boasting Elmhurst Art Museum: an international destination for scholars and fans of Mies van der Rohe, one of the great architects of the 20th Century. EAM features Mies van der Rohe's McCormick House — one of only three residences designed and built by Mies in the United States and one of only two for public viewing.
Across the street is the 48-acre campus of Elmhurst University, which happens to also be a designated arboretum. You can easily spend a whole day in Elmhurst, especially powered with a good cup of caffeine from Brewpoint Coffee. Shop the city's downtown at Elmhurst City Centre; view the exhibit at Elmhurst History Museum; enjoy a craft beer and gourmet burger in Pints' beer garden — a favorite for locals during football season; and complete your day with dinner at Mata Ne New Asian restaurant, offering an elevated dining experience that combines seasonal New Asian cuisine, exquisite wine selection, and world-class service. Mata Ne in Japanese translates to "see you soon."
We cannot talk about art and not mention theater. The lights are shining once again on Broadway — filling a huge void for lovers of this form of artistic expression. No need to go to NYC or even downtown Chicago when DuPage boasts Drury Lane Theatre, renowned for its Broadway-caliber performances, elegant reception space, and free parking. The excitement of live theater is irreplaceable. Join us in celebration of the return of theater: Drury Lane's 2022 season is full of favorites.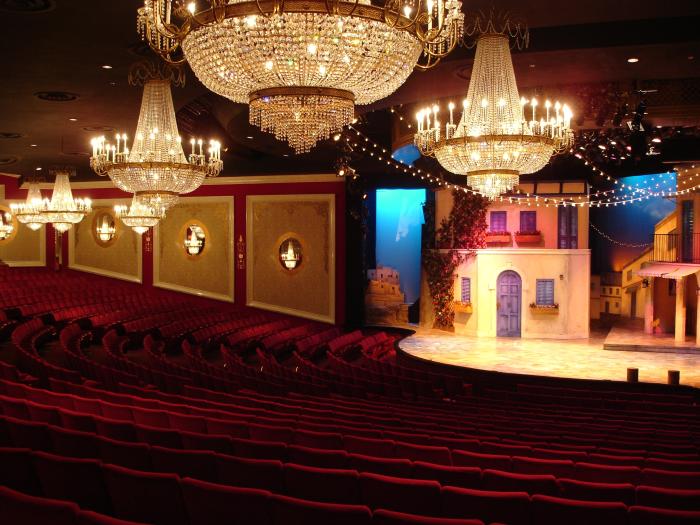 Around the corner from Drury Lane in the beautiful Village of Oak Brook is Oakbrook Center — one of the largest, premier outdoor shopping destinations in the Midwest also boasting some of the best dining options outside of Chicago. Luxury-seekers will enjoy Oak Brook's upscale steakhouses, high-end hotel accommodations, the one-of-a-kind Lizzadro Museum of Lapidary Art, and Willow Crest Golf Club — an 18-hole championship course designed by famed architect Dick Nugent and a Certified Audubon Cooperative Sanctuary preserving wildlife habitat and the property's natural resources.

Natural Wanders
A trip to DuPage wouldn't be complete — especially serving a need for nature — without DuPage's Natural Wanders. With 500 miles of trails and special places open for exploration, sometimes residents don't even know what's in their backyard. Natural Wanders includes 11 unique outdoor experiences, curated so there is something for everyone. We encourage you to review them all. Here is a snapshot:
Only here will you find this ultimate adventure! This is the biggest outdoor adventure park in the United States, with year-round activities set among a reclaimed natural landscape. The park offers an escape to a tranquil and interactive green space where guests can test their personal boundaries while engaging with a passionate community of like-minded outdoor enthusiasts. With ziplines, rock walls, high ropes challenge, free-fall rappelling, paddle sports, mountain biking, laser tag, and more, there is an experience for all ages and skill levels.