DuPage Road Trip – Where Nature Meets Art
Where there is nature, this is often art. This year has been a celebration of what we've known about DuPage for years — we are a destination where roads intersect. Where a world-renowned arboretum provides the perfect backdrop for an expression of humanity. Where blooming tranquility creates the path for exploration. Where art and recreation unexpectedly and harmoniously combine. Where our urban sophistication yet small-town charm leaves room for big-stage Broadway. And where moments in nature offer true moments of a new-found self. We invite you find yourself here with our DuPage road trip, wherever you wish for your roads to intersect.
We cannot talk about art and not mention theater. The lights are shining once again on Broadway — filling a huge void for lovers of this form of artistic expression. No need to go to NYC or even downtown Chicago when DuPage boasts Drury Lane Theatre, renowned for its Broadway-caliber performances, elegant reception space, and free parking. The excitement of live theater is irreplaceable.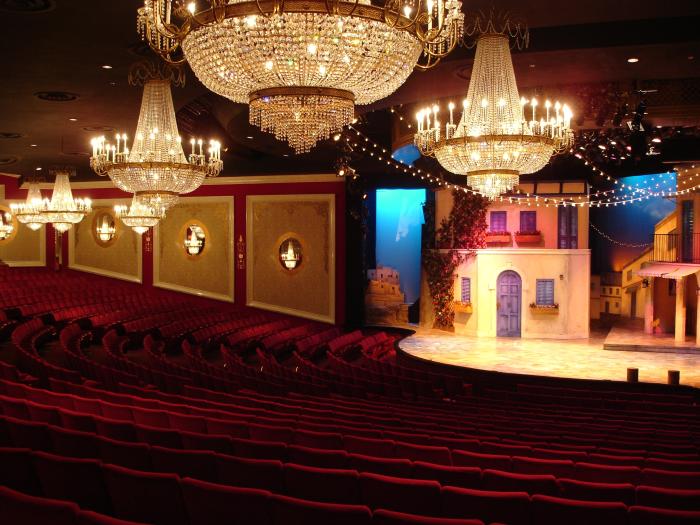 Around the corner from Drury Lane in the beautiful Village of Oak Brook is Oakbrook Center — one of the largest, premier outdoor shopping destinations in the Midwest also boasting some of the best dining options outside of Chicago. Luxury-seekers will enjoy Oak Brook's upscale steakhouses, high-end hotel accommodations, the one-of-a-kind Lizzadro Museum of Lapidary Art, and Willow Crest Golf Club — an 18-hole championship course designed by famed architect Dick Nugent and a Certified Audubon Cooperative Sanctuary preserving wildlife habitat and the property's natural resources.
DuPage holds a place in the global art community, boasting Elmhurst Art Museum: an international destination for scholars and fans of Mies van der Rohe, one of the great architects of the 20th Century. EAM features Mies van der Rohe's McCormick House — one of only three residences designed and built by Mies in the United States and one of only two for public viewing.
Across the street is the 48-acre campus of Elmhurst University, which happens to also be a designated arboretum. You can easily spend a whole day in Elmhurst, especially powered with a good cup of caffeine from Brewpoint Coffee. Shop the city's downtown at Elmhurst City Centre; view the exhibit at Elmhurst History Museum; enjoy a craft beer and gourmet burger in Pints' beer garden — a favorite for locals during football season.

Natural Wanders
A trip to DuPage wouldn't be complete — especially serving a need for nature — without DuPage's Natural Wanders. With 500 miles of trails and special places open for exploration, sometimes residents don't even know what's in their backyard. Natural Wanders includes 11 unique outdoor experiences, curated so there is something for everyone. We encourage you to review them all. Here is a snapshot:
Only here will you find this ultimate adventure! This is the biggest outdoor adventure park in the United States, with year-round activities set among a reclaimed natural landscape. The park offers an escape to a tranquil and interactive green space where guests can test their personal boundaries while engaging with a passionate community of like-minded outdoor enthusiasts. With ziplines, rock walls, high ropes challenge, free-fall rappelling, paddle sports, mountain biking, laser tag, and more, there is an experience for all ages and skill levels.