What better time than the present to take advantage of the best hiking near Chicago. Enjoy our hilly terrains, walking trails, and award-winning gardens - beautiful in any season. 
1. The Morton Arboretum
A stunning natural area open 365 days of the year with 1,700-acres to explore, this outdoor living museum with various plants from around the world brings people together. Explore nine miles of roads, 16 miles of walking trails, and see the newest "can't miss" addition to the arboretum, Of the Earth, an art exhibit combined with the beauty of nature. Timed ticket entry is currently still required. See all of their tips for visiting the arboretum.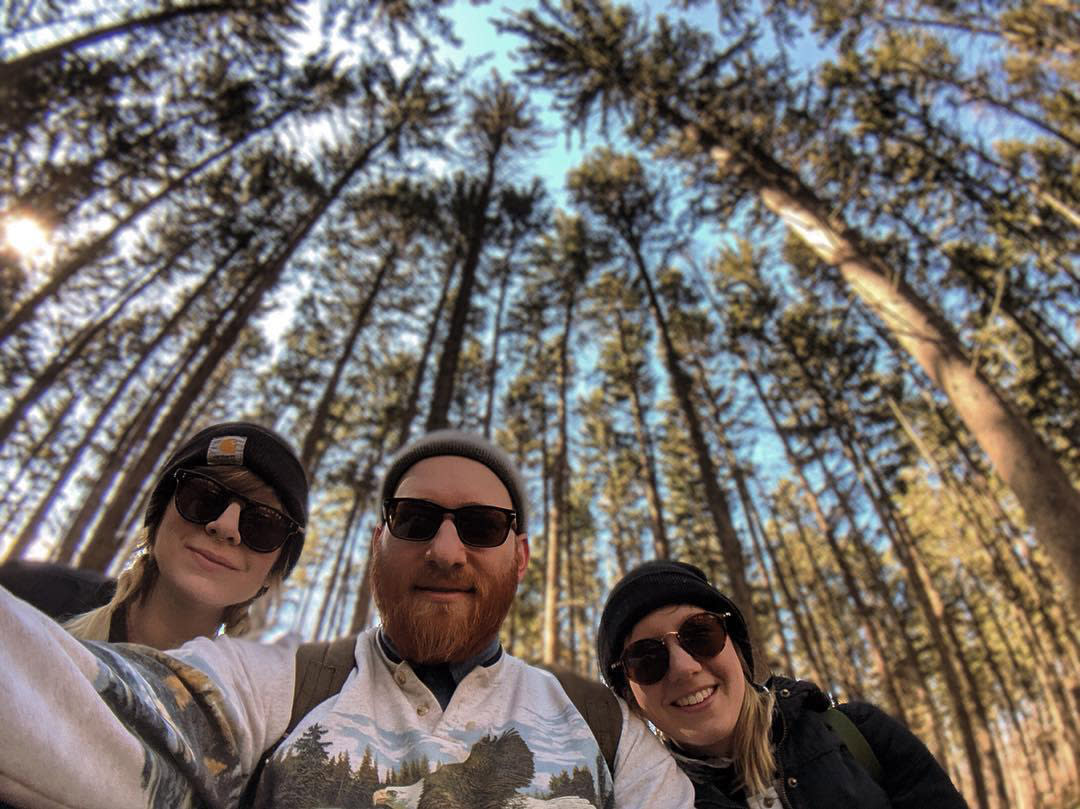 2. Winfield Riverwalk
The Winfield Riverwalk connects people from Downtown Winfield to the DuPage River and nearby Winfield Mounds and West DuPage Woods Forest Preserve. Trail amenities include yard games, fitness stations and of course, natural beauty. 
3. Illinois Prairie Path
Celebrating 50 Years in 2023
DuPage is home to the first successful rail-to-trail conversion in the United States – the Illinois Prairie Path. The path spans over 60 miles, with nearly 40 of those miles in DuPage. A favorite amongst bicyclists and runners, the trail is considered a main artery connecting communities, quaint downtowns, forest preserves, and recreational walking trails. 

4. Blackwell Forest Preserve
Blackwell is one of DuPage's most popular forest preserves and has been repeatedly voted among the best in the western suburbs.  The preserve encompasses more than 1,300-acres of gently rolling hilly terrain and connects to the DuPage River and Illinois Prairie Path, making it an excellent option for hiking in Illinois.
     

5. Fullersburg Woods
Fullersburg Woods is a prime wildlife haven featuring miles of multipurpose trails open to hikers, cyclists, horseback riders, cross-country skiers, and dog walkers. Take a self-guided nature walk of the 1.3 mile interpretive trail through lowland woods and restored prairies. A section of the trail connects the nature education center to the Graue Mill and Museum.

6. St. James Farm Forest Preserve
Formerly a retreat for the famed McCormick family, this nearly 600-acre forest preserve is now home to one of the most unique and scenic hiking trails in DuPage. The versatile trails of the farm are connected to the Illinois Prairie Path and are favorites of bikers, cross-country skiers, and horseback riders. As you take your nature walk, learn about the history of the farm through preserved infrastructure.

7. Herrick Lake Forest Preserve
Stately 150-year-old white, red, and bur oaks provide habitats to woodpeckers, squirrels, and owls. The seven mile trail at Herrick Lake connects to Danada Forest Preserve, part of the Danada-Herrick Regional Trail, as well as several other forest preserves in the area. If you're looking for a long hike, this trail is for you.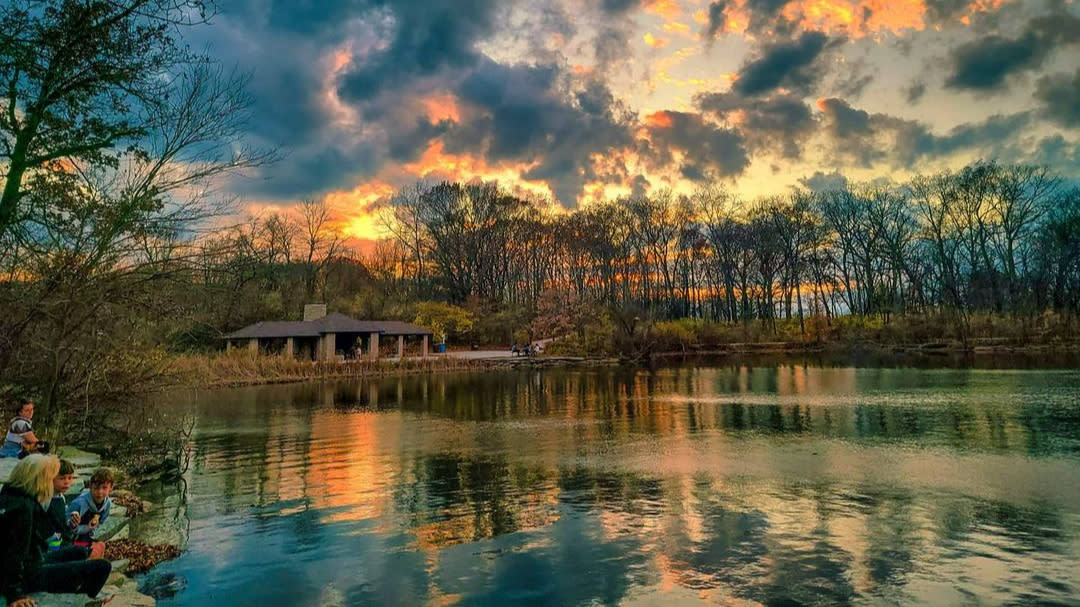 (photo by @midwest_matt87)
8. Kline Creek Farm
Nestled within the Timber Ridge Forest Preserve and its two miles of trails lies a farm that takes you back in time. Kline Creek Farm is a living museum that shows you the realities of 19th century farming. An up-close view of classic farming activities will provide an interesting change of scenery. 

9. Waterfall Glen
Known for the Rocky Glen waterfall and Sawmill Creek bluff overlook, this forest preserve offers 11 miles of trails with gently rolling to hilly terrain, making it consistently ranked among the best hiking near Chicago. It's also home to over 300 species of mammals, birds, fish, amphibians, and reptiles.

10. Pratt's Wayne Woods Forest Preserve
Covering well over 3,000-acres, this forest preserve is the largest in DuPage County and connects to James "Pate" Philip State Park. Over 1,000 unique species of plants will give you an ever-changing view as you hike, ski, bike, or ride on horseback through over 12 miles of trails conveniently connected to the Illinois Prairie Path.
If you are taking your furry friend(s) to a local forest preserve, please check the preserve website for dog-walking and off-leash dog area rules.