What better time than the present to enjoy our hiking options, hilly terrains, award-winning gardens and comfortable strolls - beautiful in any season. 

1. The Morton Arboretum
A stunning natural area open 365 days of the year with 1,700 acres to explore, this outdoor living museum with various plants from around the world brings people and communities together. Explore nine miles of roads,16 miles of trails and see the can't-miss 15 to 26 feet tall sculptures as part of Daniel Popper's Human+Nature exhibit. Before you leave, check out the The Arboretum Store and Ginkgo Restaurant and Café inside the Visitors Center. Timed ticket entry currently required. See all of their tips for visiting the arboretum.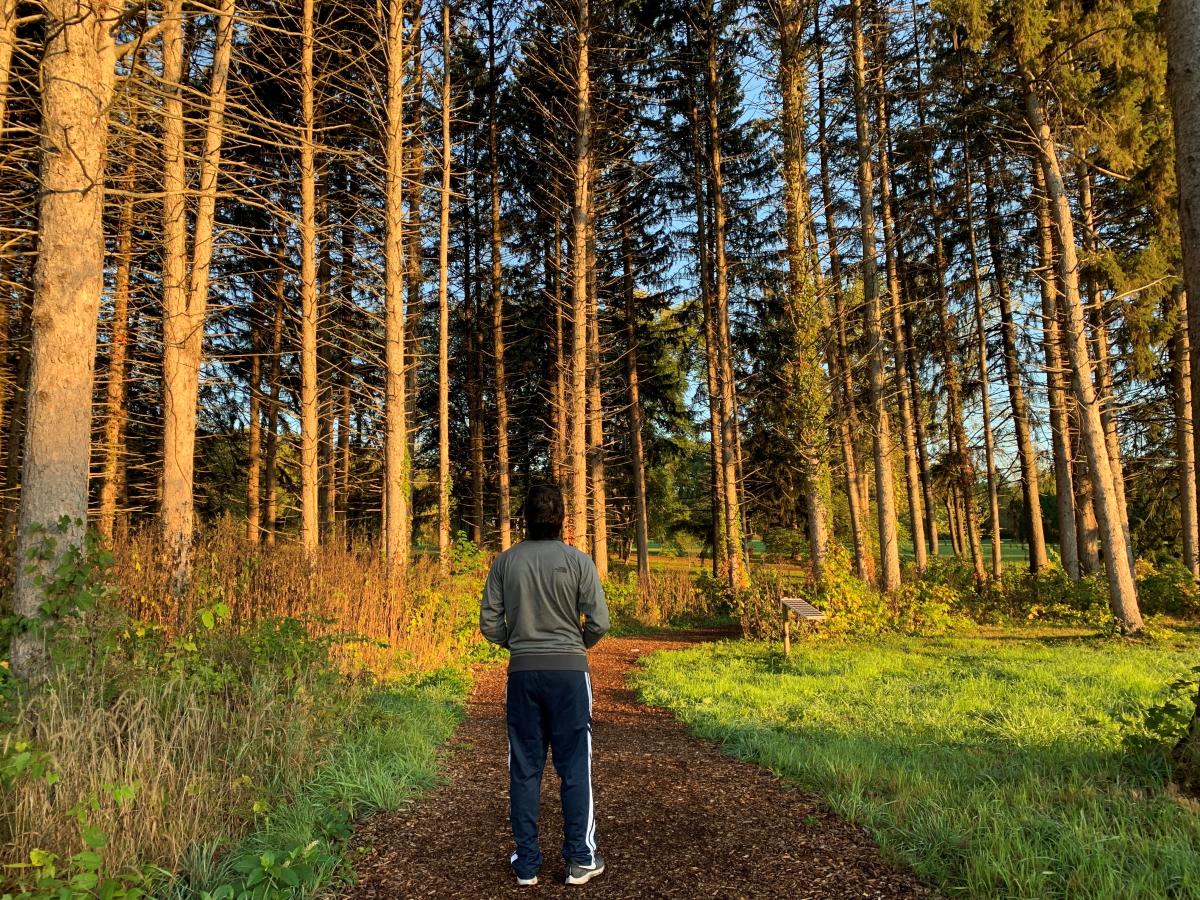 2. Cantigny Park
Colonel Robert R. McCormick, the former Chicago Tribune owner, left his 500-acre estate for all to enjoy. Education and recreation opportunities include two museums, expansive gardens, a picnic area, Red Oaks Farm playground and the fully-appointed Visitors Center. Cantigny Golf is home to 27 challenging and scenic holes. 


3. Illinois Prairie Path
DuPage is home to the first successful rail-to-trail conversion in the United States – the Illinois Prairie Path. The path spans over 40 miles in DuPage, and is a main artery connecting communities, quaint downtowns, forest preserves and recreational trails. Regardless of your fitness level, the Illinois Prairie Path helps residents and visitors stay active year-round.

4. Fullersburg Woods
Fullersburg Woods is a prime wildlife haven, featuring miles of multipurpose trails open to hikers, cyclists, horseback riders, cross-country skiers and dog walkers. It features a self-guided tour of the 1.3-mile interpretive trail through lowland woods and restored prairies. A section of the trail connects the nature education center to the Graue Mill and Museum, Graue House and Ben Fuller House. The Wildflower Trail travels through the woods and restored prairie, showcasing many native species of wildflowers.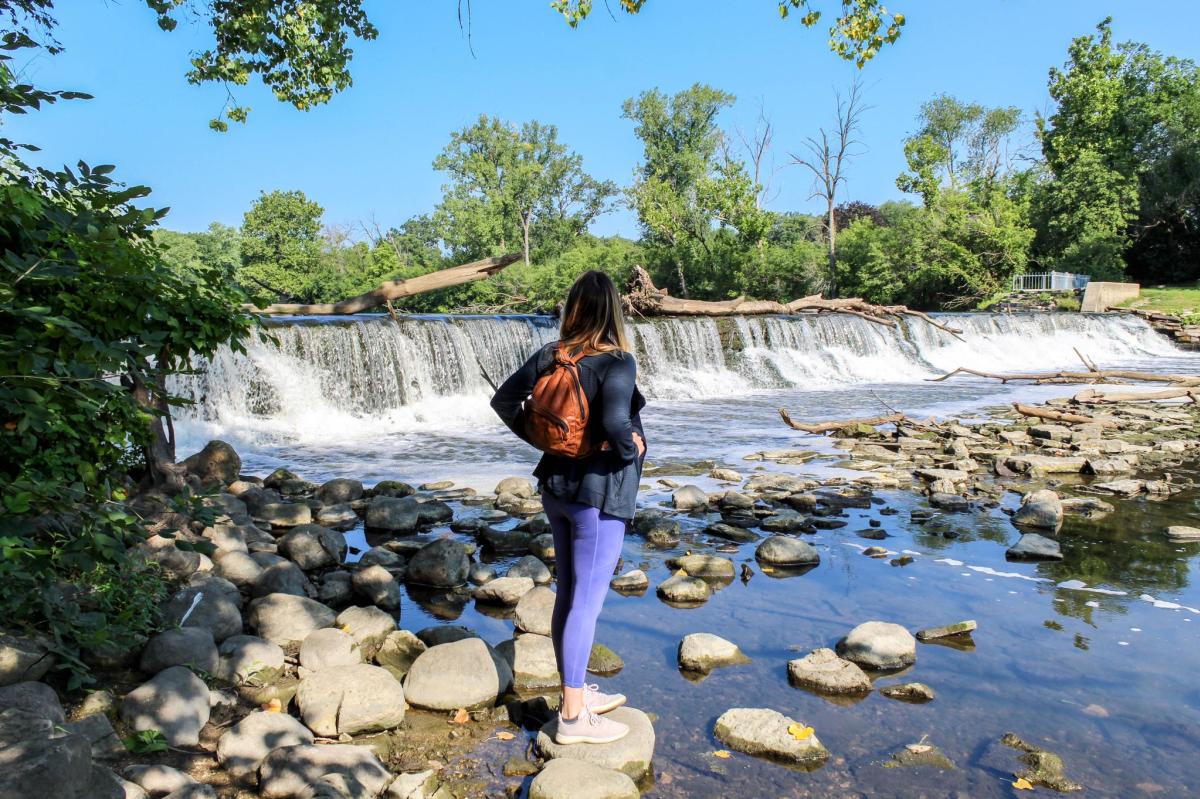 5. The DuPage River Trail
The DuPage River Trail is planned to travel 40 miles from Channahon north into DuPage County. Three segments of the trail are completed, totaling 8.56 miles. Hammel Woods trail can be accessed via Black Road or Route 59 in Shorewood. Whalon Lake can be accessed at Royce Road and Book Road in Naperville. The paved trails bring hikers through open areas and a historic farmstead.
6. Mayslake Peabody Estate
This 90-acre forest preserve mixes beautiful natural scenery, with views of historic buildings such as the Mayslake Peabody Estate and the Portiuncula Chapel. See all of this and more as you walk the mile-long path throughout the preserve.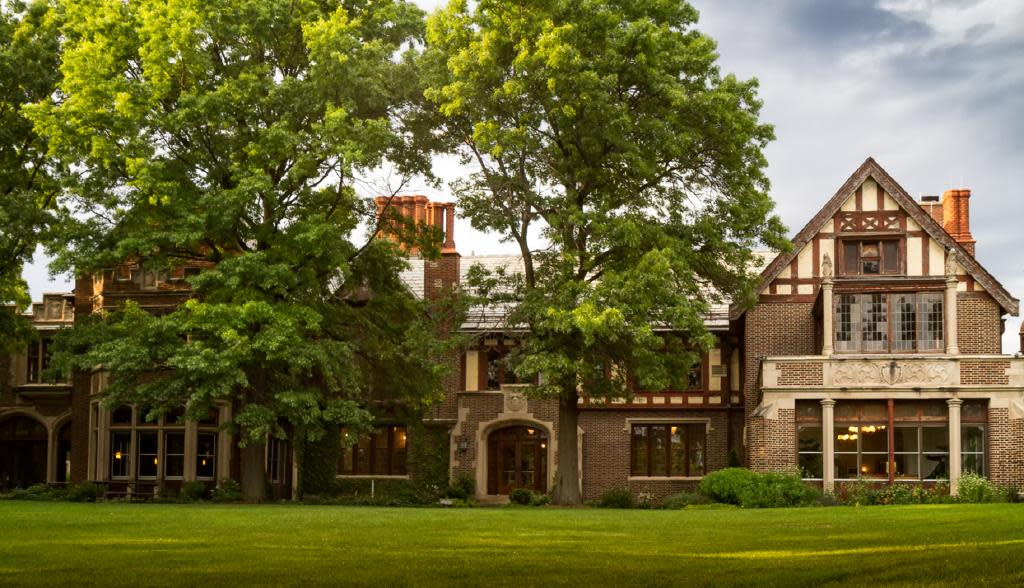 7. Great Western Trail
The eastern segment of the Great Western Trail in Illinois follows 12 miles of an abandoned railway corridor through DuPage County, between Villa Park and West Chicago. The crushed limestone trail is a favorite for cyclists, walkers, joggers, equestrians and cross-country skiers.
8. St. James Farm Forest Preserve
Formerly a retreat for the famed McCormick family, this nearly 600-acre forest preserve is now home to one of the unique, scenic trails in DuPage. The versatile trails of the farm are connected to the Illinois Prairie Path and are also favorites of bikers, cross-country skiers, and horseback riders. As you hike the trails, learn and see the history of the farm through interpretive signs and preserved infrastructure.

9. Pratt's Wayne Woods Forest Preserve
Covering well over 3,000 acres, this forest preserve is the largest in DuPage County. Over 1,000 unique species of plants will give you an ever-changing view as you hike, ski, bike, or ride on horseback through over 12 miles of trails conveniently connected to the Illinois Prairie Path.
10. Kline Creek Farm
Nestled within the Timber Ridge Forest Preserve and its 2 miles of trails lies a farm that takes you back in time. Kline Creek Farm is a living museum that shows you the realities of 19th-century farming. An up-close view of classic farming activities will provide an interesting change of pace as you hike, bike, ski, or ride through the trail on horseback.