Girls Getaway to DuPage County
Gather up your college roommates, best friends or female family relatives for a long-overdue girlfriend getaway of pampering and togetherness. Relax, reconnect and rejuvenate in DuPage County! Celebrate good times and create new memories. Be sure to leave room in your suitcase for weekend purchases.
We've put together the following trip ideas for your any time of year Girlfriend Getaway and Get Together:
SHOPPING IS MY CARDIO 
Skip the gym workout and get your cardio on while sleuthing special finds. Explore a wide selection of indoor or outdoor shopping centers, fashion and premium outlets as well as charming downtowns featuring unique boutiques and shops. Experience one of the largest outdoor shopping centers in the country with more than 160 specialty stores, fine or casual dining options and all kinds of entertainment. Now that's your new kind of workout! 

LADIES AT BRUNCH 
DuPage features a sumptuous variety of brunching options from casual to fine dining. Enjoy endless champagne and mimosas, loaded seafood bars, classic American fare and traditional buffets. Say, have you heard about brunch at The Hampton Social? If you're craving a special gathering for brunch, Hampton Social's the place! This east coast-themed restaurant is a great spot to gather with girlfriends. Sit back, relax, enjoy some Rose' and catch up. Be sure to gather for photos in front of the "Rose' all day" wall, featured as one of our most Instagrammable places!
Happy brunch day!

FRIENDS THAT COOK TOGETHER STAY TOGETHER
North American Pizza and Culinary Academy
Register all the girls for a class at this state-of-the-art interactive cooking school and learn how to make the tastiest pizza ever. Laugh, learn, cook and share this amazing experience with a professional chef and classmates at North American Pizza and Culinary Academy, the 2nd official pizza school in the USA led by Master Instructor and member of the World Pizza Team, Leo Spizzirri.
Marcel's Culinary Experience
Imagine gathering around a large food preparation table in a state-of-the-art appointed kitchen with the gals and learning how to prepare gourmet delicacies taught by a professional chef. Check the class schedule, select the one for your group and register online for a hands-on cooking class at Marcel's. Bon appétit!

FIND YOUR ZEN
The most important time in the world can be the time you make for yourself. Quiet the mind, relax the body and find that inner peace. Whether it's a spa day retreat, a Hatha yoga class, learning how to meditate or taking a long walk in the quiet of nature, there are plenty of opportunities to find your Zen during a girlfriend getaway in DuPage. (Pictured below: Science of Spirituality)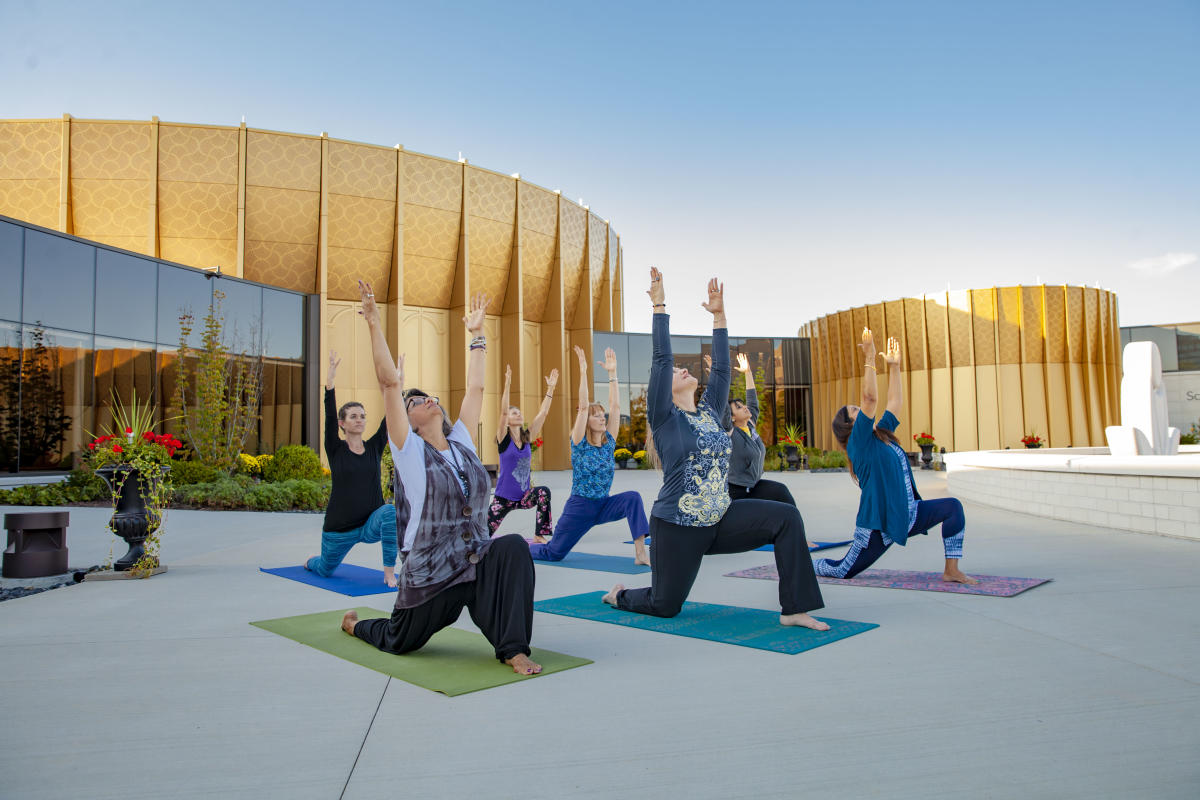 NOURISH YOUR CREATIVE MIND
From Broadway-caliber shows to art and history museums, seasonal and year-round festivals, breathtaking exhibitions to noteworthy architectural stops and grand estates, DuPage offers an abundance of unique cultural and arts experiences - so start planning your awe-inspiring get-together today!
Plan your Girlfriend Getaway now and start feeling the excitement!