A sensory garden is an outdoor space with various plants and other elements that stimulate, delight, and engage your five senses — sight, sound, taste, touch, and smell. Here are some of the sensory gardens that you can visit throughout DuPage. 
Brookfield Zoo
Included with zoo admission
Explore your senses at the Hamill Family Nature Plaza, just south of Tropic World. The east side of Hamill Family Nature Plaza is all about relaxation. Guests are greeted by a serene, natural environment with winding pathways that feature opportunities for nature play. Oversized chimes and flower-shaped percussion instruments allow people to use their imagination and create beautiful sounds. A fabricated nest is nearby where youngsters can climb in and pretend to be a bird. The west side of Hamill Family Nature Plaza is all about discovery. A science exploration garden with bench seating provides an area for structured zoo education programming. A water interpretation garden features wetland-type plantings, educating guests about water issues and the importance of having green space for responsible drainage.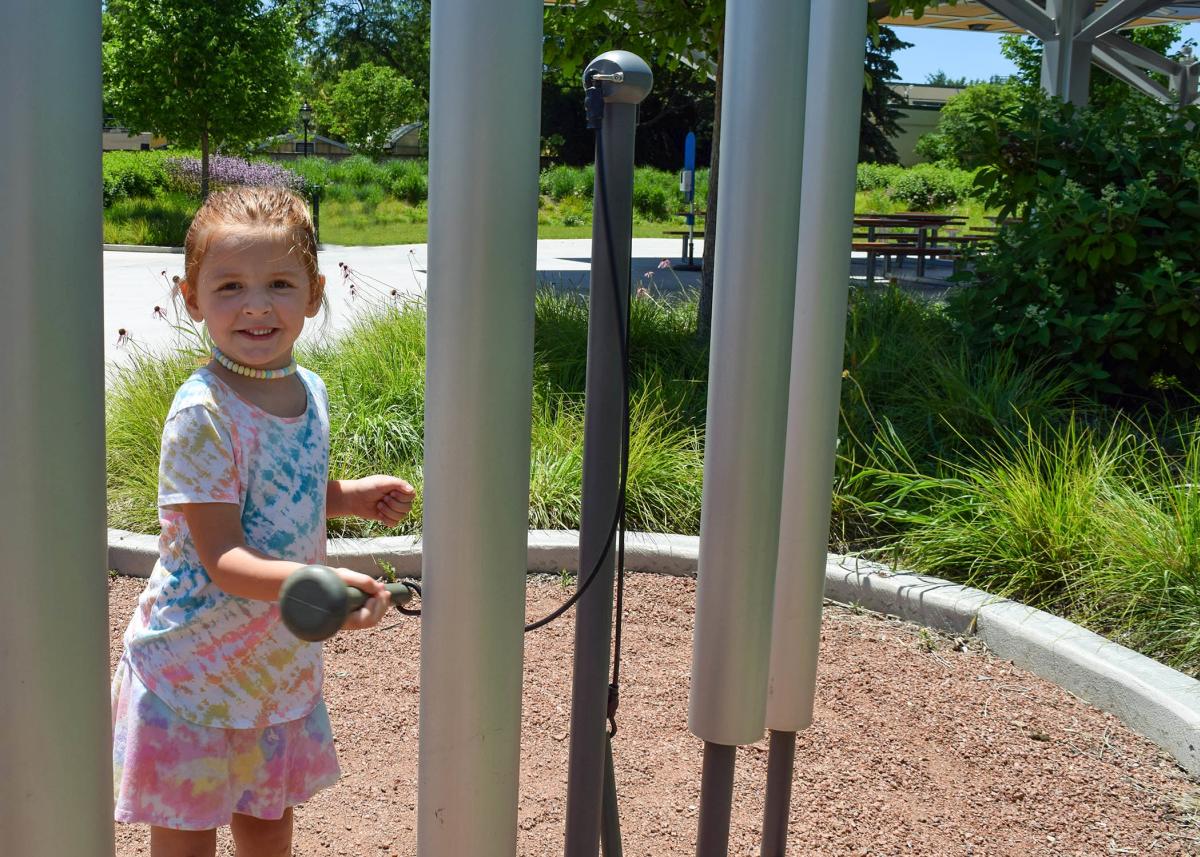 Photo Credit: CZS-Brookfield Zoo | Cathy Bazzoni
Newton Park, Glen Ellyn Park District
Centrally located in Glen Ellyn, the motif of the park is based on inclusive-focused, side-by-side play, not just accessibility. "Forever Turf", specifically designed for playgrounds, blankets the ground and is easy to navigate for walkers, wheelchairs, strollers, and more. The playground also has play structures for people of all abilities. Nearby the playground is the sensory garden, which is growing into its second year and features smells, textures, and colors. The garden is built along an ADA wall, making it easy to reach. Right near the sensory garden are two music sculptures that people can make beautiful sounds with. 
In addition to the playground, the park has a new-and-improved community-bonding skate park and ADA baseball diamond.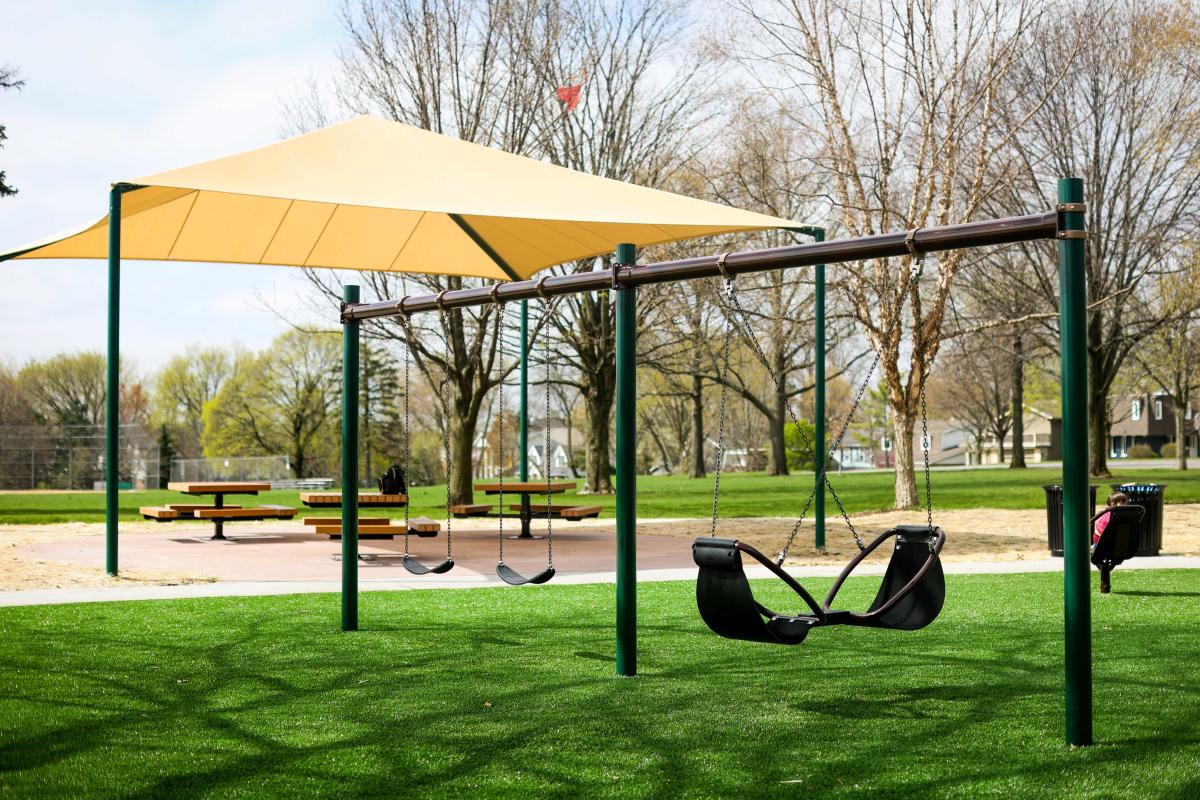 Photo Credit: Glen Ellyn Park District

Sensory Garden Playground, Lisle
This universally accessible playground is nestled in the heart of the Danada Forest Preserve. The playground was created after learning that more than 2,500 families in DuPage County have a child with autism. In an effort to recognize the growing need to create accessible play for DuPage County children with autism, the Play For All Garden & Playground Foundation was established. The Foundation is represented by an array of accessibility and recreation experts that includes the Wheaton Park District, Western DuPage Special Recreation Association, Forest Preserve District of DuPage County, and more. 
The Sensory Garden Playground is a combination of sensory-integrated playground equipment and amenities along with gardening areas. The Sensory Garden Playground is for children of all ability levels, encouraging side-by-side play, and offers something for all the senses. Take in the scent of the herbs in the fragrance garden, the sound of children playing on the large drums and chimes in the sound garden, the feeling of roaring through the air on high-back swings, and the sight of families gathering together.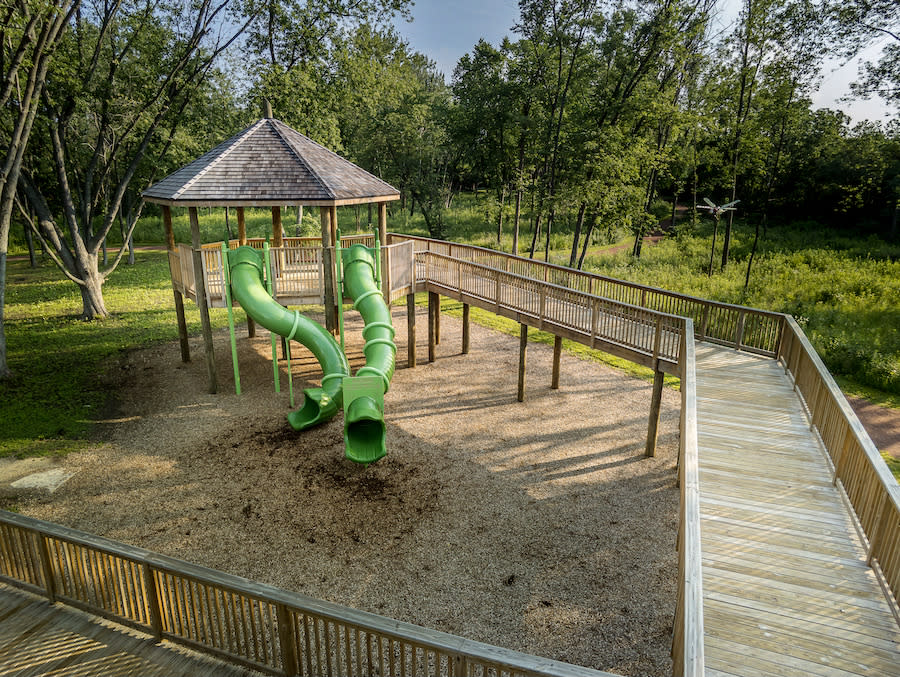 Sonny Acres Farm 
The Sensory Garden at Sonny Acres Farm is an immersive experience designed to stimulate the senses and educate children of all ages on the beauty and diversity of outdoor plants. The garden is still in its early stages of development and plantings usually take place in the spring. Bring the kids to the farm to enjoy this interactive experience from June through the September.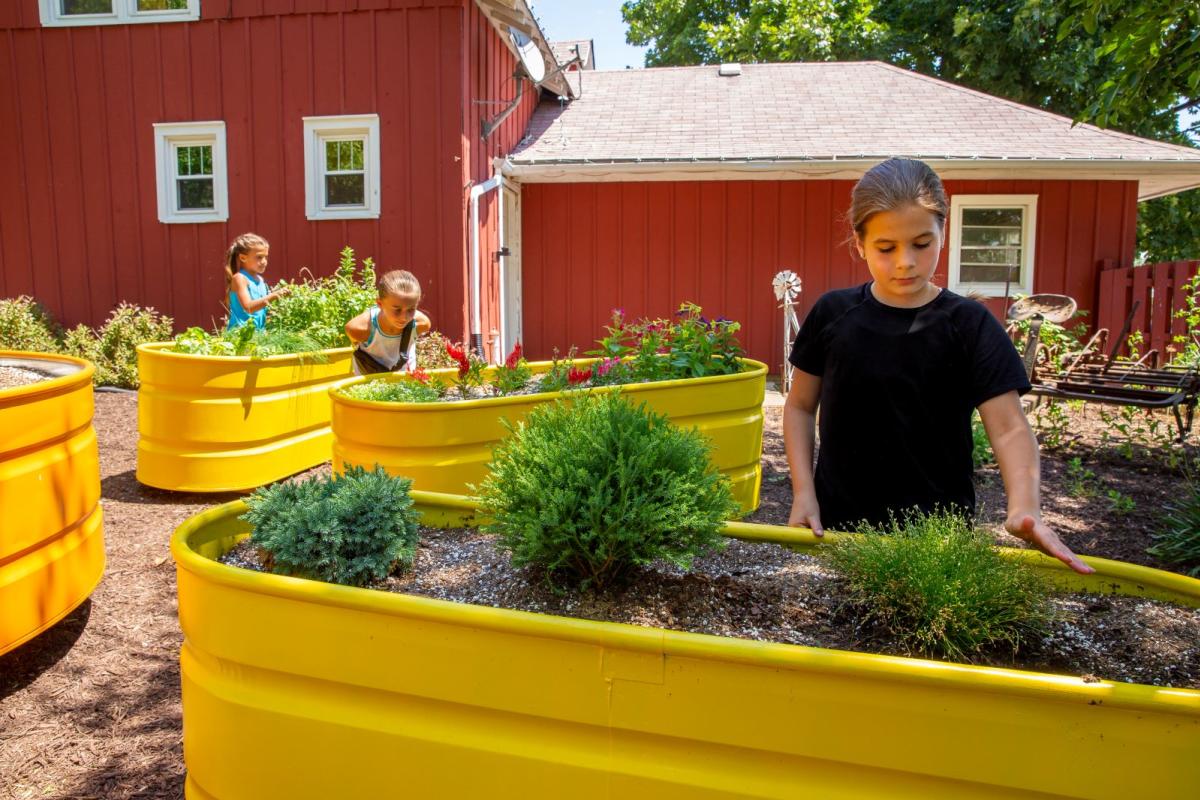 Photo Credit: Sonny Acres Farm

The Morton Arboretum
Included with admission to The Morton Arboretum
Looking for something just for kids? The Children's Garden at The Morton Arboretum has so much to offer. Splash through secret streams, climb colossal acorns, and slide down giant tree roots all day long. Give your child open-access to connect with nature in a safe and kid-friendly environment designed with them in mind. The majority of the Children's Garden is accessed by paved paths and accessible wooden bridges; the typical incline grade is 2% throughout the garden. 

Pam's Garden, Lombard Historical Society
The design and implementation of Pam's Garden is the happy result of a joint collaboration of the efforts of Kim White, former Education Coordinator at the Lombard Historical Society, and the Lombard Park District. The origin of the name came from Kim's sister, Pam, whose arthritis limited her ability to engage in activities with her schoolmates and peers.
The Garden is a delight for the senses and designed to be accessible and touchable to all; no need to kneel or sit on the ground. There are ramps available for anyone who needs them. The plants are on raised beds that are home to aromatic, textural, and brightly colored plants. Once you're done, help yourself to a few beans as your enter under the bean stalk covered arbor. You can also sample any of the in-season vegetables such as sweet peas, green beans, pumpkins, and cucumbers. Dig through the large, raised archeological bed with buried artifacts using a sifter. There is also a seating area with benches to rest after all that digging.
Afterwards, head over to Lilacia Park to take in the beautiful sights and smells. It's especially wonderful during Lilac Time every spring!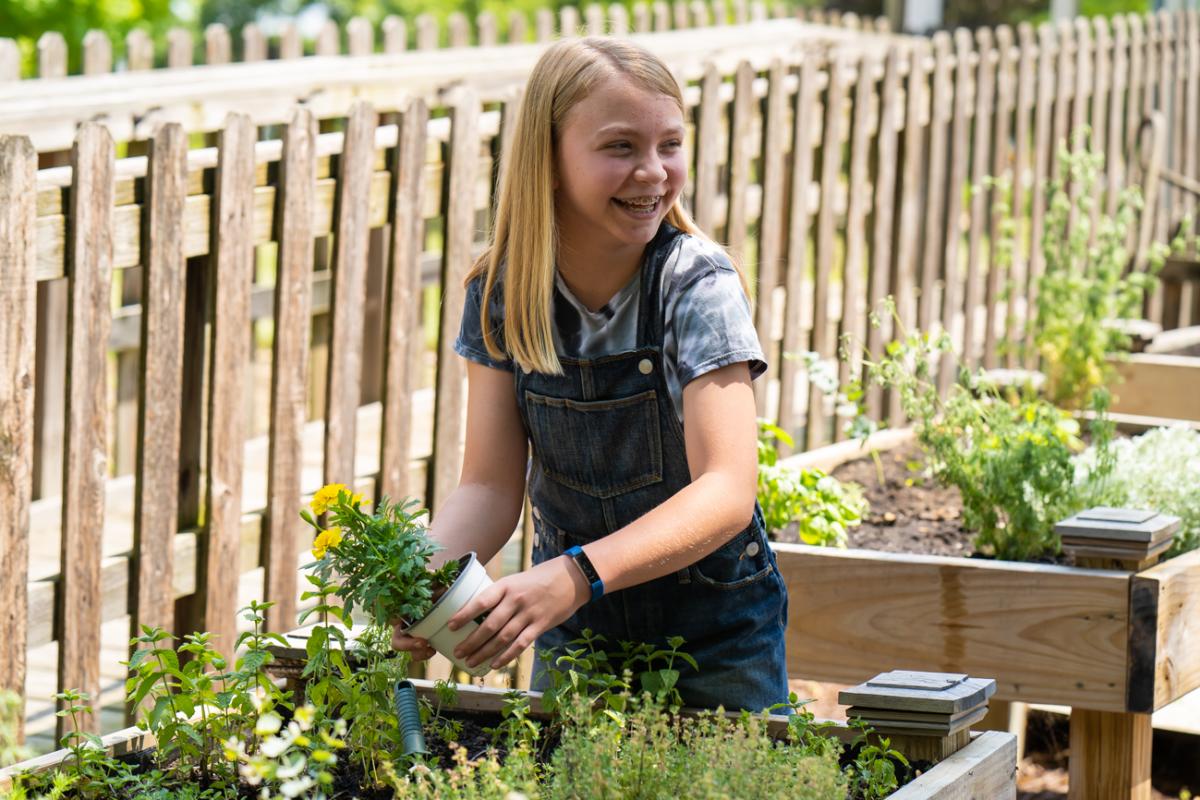 Photo Credit: Doug White
Looking for more outdoor exploration? Visit our Nature & Outdoors page to learn more.