Make the holidays extra special this year by making the most of your time with family. Take time to slow down by letting our fabulous chefs handle the cooking. Our restaurants have beautiful menus planned, explore below to find the most enticing to you! What will you enjoy with this new-found time on your hands? 
Antico Posto
Oak Brook
Celebrate the holidays with specials including Sicilian Crab Cake, Truffle Crusted Beef Medallion Risotto, and Peppermint Gelato. Available for dine-in and carryout. 
View menu. 
Antico Posto will be closed on Christmas Day and will be open from 11:30 a.m. to 4 p.m. on Christmas Eve.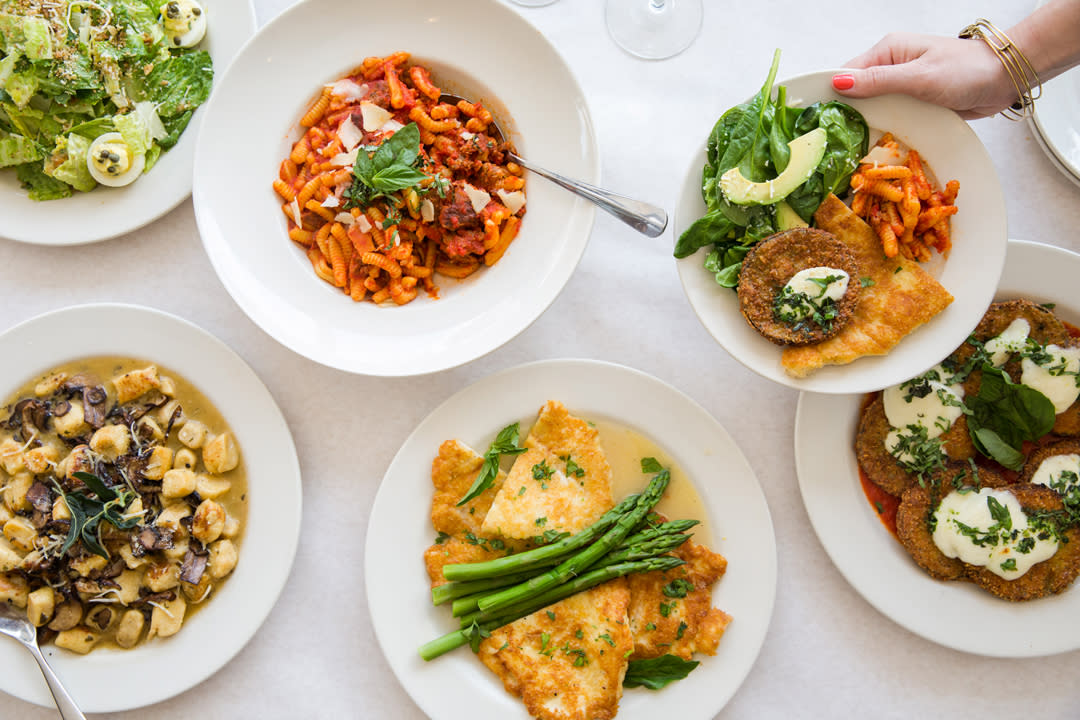 Beatrix
Oak Brook
Christmas to-go menu is available and costs $59.95 plus tax, per person. Food is served cold with reheat instructions. Menu includes Brussel Sprouts & Honeycrisp Apple Salad, Butternut Squash & Apple Soup, Chicken Bebe with Parmesan Crust, Classic Mashed Potatoes, Oh My! Caramel Pie, and more. 
Order by Thursday, December 22 at noon for pick-up on Saturday, December 24 from 9 a.m. to 5 p.m.
View menu.
Holiday pies and cakes are also available for pick-up. Enjoy a whole Oh My! Caramel Pie or a whole Tall, Dark and Handsome Chocolate Cake (GF) to enjoy during the holiday season.
Available through December 31. Place your order at least 48 hours in advance of pick-up.
Order here.
CityGate Grille
Naperville
Cook-at-Home Dinner for Six includes two entrée choices - Prime Rib or Pineapple-Glazed Ham - each served with family-style accompaniments.
Pre-order by Wednesday, December 21, for pickup between noon and 5 p.m. Friday, December 23.
Order online.
Celebrate Christmas Eve with CityGate Grille and enjoy a 4-course prix fixe menu, $79 per person.
Reserve your table.

Eddie Merlot's
Burr Ridge and Warrenville
Special holiday menu includes appetizers, soup, entrees dessert, and holiday cocktails. Available for dine-in until January 2, 2023.
View menu. 
Glen Prairie, Crowne Plaza Lombard Downers Grove
Glen Ellyn
Come to Glen Prairie from 12-8 p.m. for a limited Christmas Eve menu! Dine-in only.
Make your reservation and view menu.

Harry Caray's Italian Steakhouse
Lombard
Christmas to-go menu now available. Place your order by December 18 and you can pick-up between 12-4 p.m. on Christmas Eve.
View menu.
Lucille Restaurant, Drury Lane Theatre & Events.
Oakbrook Terrace
After the presents are open, take a break and let Drury Lane take care of the cooking. Christmas Day Bruch will take place 10:30 a.m. – 3 p.m. Start with a freshly made omelette or hand-carved prime rib, and finish with warm vanilla bread pudding drizzled with caramel-bourbon sauce.
Make a reservation.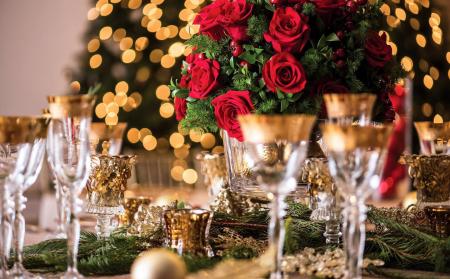 Reserve 22
Glen Ellyn
Take and Bake Christmas Dinners available, serving between 2-4 people. Add-ons available.
Preorder by Wednesday, December 21 by calling 847-254-9764. Pick-up will be December 24 between 11 a.m. and 2 p.m.
**The Reserve 22 Dining Room will be closed on Christmas Eve and Christmas Day.
View menu. 

The Drake Oak Brook, Autograph Collection
Oak Brook
Dine with The Drake Oak Brook on Christmas Eve from 3-7 p.m. Be ready to toast to the end of this year, toast to Christmas, and toast to the new year. With all this toasting, be ready to party!
View menu.
Make your reservation.