Make the holidays extra special this year by making the most of your time with family. Take time to slow down by letting our fabulous chefs handle the cooking. Our restaurants have beautiful menus planned, explore below to find the most enticing! Enjoy with this new-found time on your hands by making memories that will last a lifetime.
151 Kitchen | Bar
Elmhurst
Enjoy a specially selected menu that serves up to 4. All items are fully cooked and with reheating instructions.
**Orders must be placed by Thursday, December 16 at 3:00pm. Pickup on Thursday, December 23 between 4:00pm and 6:00pm.
View menu. 
Antico Posto
Oak Brook
Celebrate the holidays at Antico Posto with specials including Crispy Polenta & Mushroom Marsala, Burrata Truffle Gnocchi and White Chocolate Cheesecake. Specials are served a la carte and are available for dine-in, carryout and delivery now through January 3, 2022. 
View menu.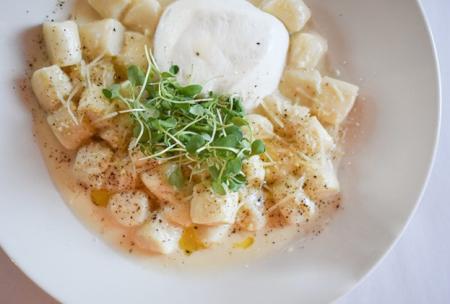 Beatrix
Oak Brook
Christmas to-go menu is available for groups of 2,4 or 6 and costs $52.95 plus tax, per person. Food is served cold with reheat instructions.
Order by Tuesday, December 21st at 3:00pm for pick-up and deliveries on Friday, December 24th from 11:00am-3:00pm.
Beatrix will be open on Christmas Eve and offering a special dinner for $29.95, plus tax.
View menu. 
CityGate Grille
Naperville
Cooke-at-home Christmas dinner available to order. Meals will be uncooked, seasoned and portioned with cooking instructions included.
**Go online or call to preorder. Pickup on Thursday, December 23 between 12:00pm and 6:00pm.
View menu.

Eddie Merlot's
Warrenville
Special holiday menu including appetizers, soup, entrees dessert and holiday cocktails.
View menu. 
Harry Caray's Italian Steakhouse
Lombard
Christmas to-go menu now available. Place your order by December 18 and you can pick-up between 12:00pm and 4:00pm on Christmas Eve.
Fogo de Chão
Naperville & Oak Brook
Fogo will be open Christmas Eve and Christmas Day 11:00am-10:30pm.
Whatever size group you are feeding for the Holidays, let Fogo do the cooking. We have a variety of package options from to-go family dinners serving 6 to Catering your full meal to just sides for a celebration of 8 to 50 or more.
**Order Sunday, November 28 – Sunday, January 2.
View Oak Brook menu.
View Naperville menu. 
Lucille Restaurant, Drury Lane Theatre & Events
Oakbrook Terrace
After the presents are open, take a break and let Drury Lane take care of the cooking. Christmas Day Bruch will take place 10:30am – 2:00pm and will cost $75 per adult and $40 per child ages 3-12. 
View menu.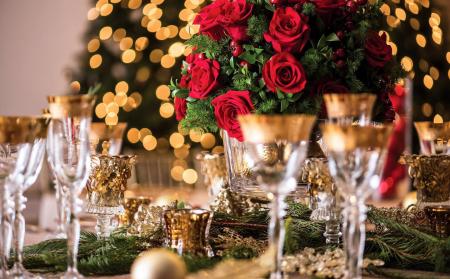 Reserve 22
Glen Ellyn
Take and Bake Christmas Dinners available, serving families of 4.
**Preorder by Sunday, December 19 at 2:00pm. Pick up will be December 24 between 12:00pm and 3:00pm.
View menu.