Find unique products made right here in DuPage County. Support local businesses with your purchases.
Breweries in DuPage
DuPage breweries are creating high-quality, balanced beers while pushing the boundaries of flavors, aromas, colors, branding, packaging, and innovation. Find anything from signature ales, lagers, sours, and other unique beers crafted here in DuPage. Need a gift for a beer lover? Aside from their specialty brews, most breweries also sell unique branded merchandise like beanie hats, t-shirts, and tin signs. 
Brewpoint Coffee, Elmhurst
Since opening in 2014, Brewpoint Coffee helps create authentic community spaces through their award-winning coffee, while empowering other cafes to make their own community spaces in their neighborhoods. They produce different types of roasts, seasonal blends, decaf, and infused blends. This year, Enjoy Illinois included Brewpoint in their Illinois Made Holiday Gift Guide. Stop by their Founder's Cafe, or visit Brewpoint Craft for specialty made cocktails and delectable meat and cheese boards.

Happy by Chocolate, Roselle
In 1991, Pam Vieau, owner and resident chocolatier, attended a local class on how to make chocolate. After the class, she made her homemade English Toffee as Christmas gifts for her friends, and the rest is history. Now, this establishment is a family of women making exceptional handmade, artisan traditional, and plant-based chocolate and confections. They have been featured on USA Today, People Magazine, and The Food Guy. Aside from their infamous chocolate and toffee, they also sell gourmet popcorn and candied nuts.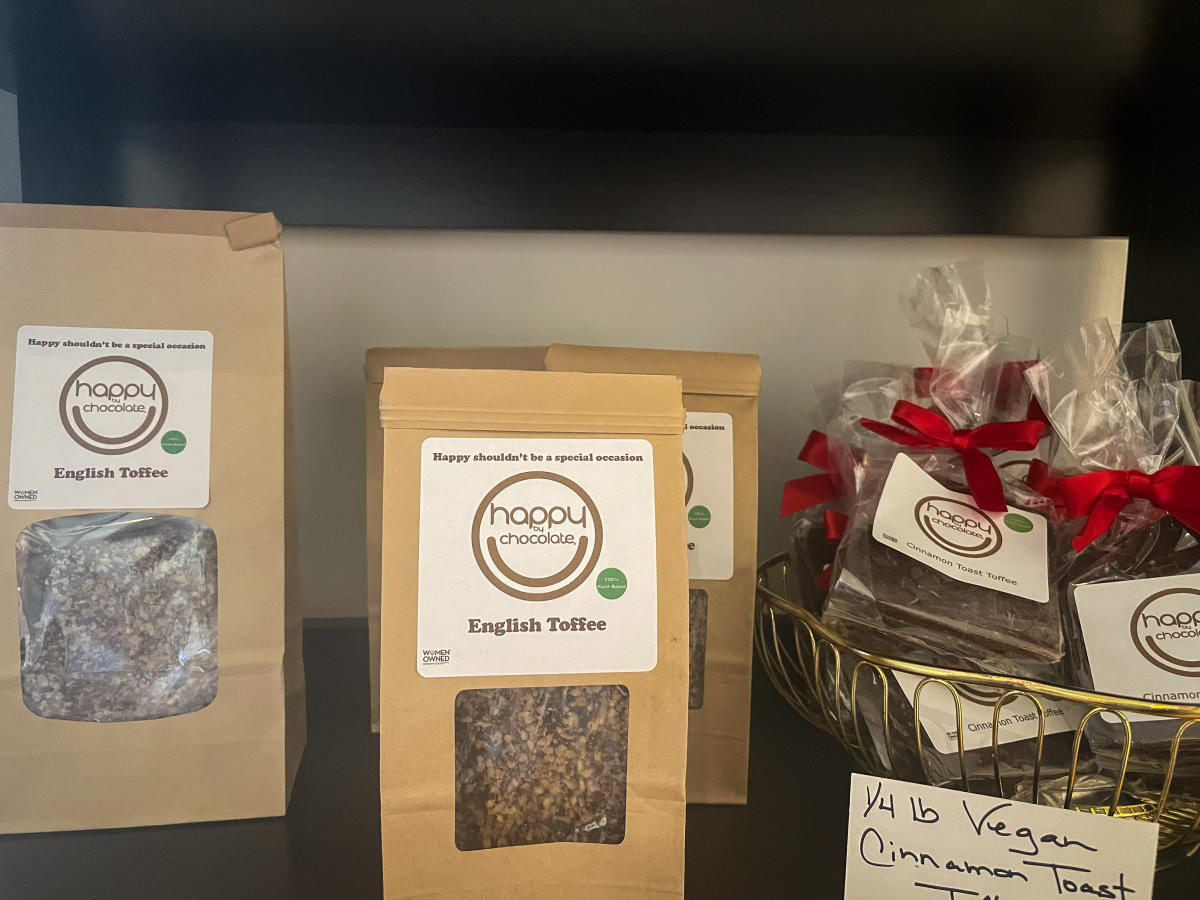 Lynfred Winery, Roselle
What began as "a hobby that got out of hand" led to the opening of the Illinois' first winery, Lynfred Winery, in 1979. Their wine collection has an abundance of reds, whites, sparkling, seasonal wines, etc. A unique item made at Lynfred Winery is the chocolate covered wine bottles; each bottle has been carefully dipped and coated seven times and is drizzled with white and dark chocolate. They also have a variety of cheeses, baked breads, and specialty gift items; or go, online to shop and send gifts to your friends and loved ones. Check out their wines of the month!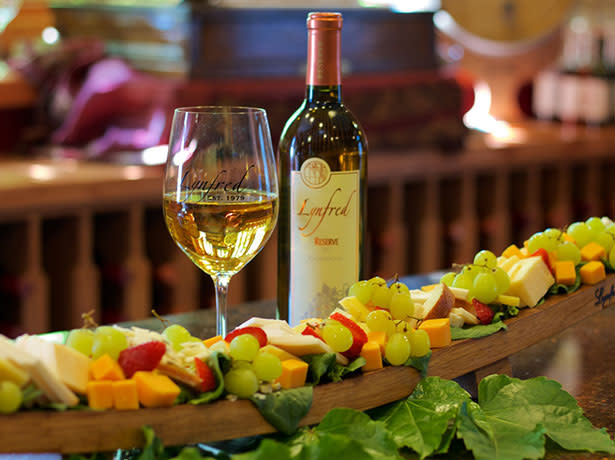 Manna Kitchen, Lisle
Markus Schramm, founder of Manna Kitchen, was deeply involved in Veggie Fest when he heard that long-time attendees wanted a vegan restaurant in DuPage. He and his wife, Shanti, wanted to bring the community together over great-tasting, high-quality global cuisine. With that, they opened Manna Kitchen at the end of 2019, and it became the first plant-based restaurant in DuPage. They source local and organic certified ingredients whenever possible, and many dishes can be modified to be nut free, gluten free, soy free, etc. Want to take some of Manna Kitchen home with you? You're in luck! Manna Organics, LLC is home of the best organic bread, vegan organic yeast-free sprouted breads, organic nut butters, and more. Their products are sold at the restaurant. 

Schmaltz Delicatessen, Lisle
Schmaltz Delicatessen was founded in 2004 in the Chicago suburbs, with the goal of providing an authentic New York style, Jewish deli experience to everyone. Schmaltz is infamous for serving premium quality, overstuffed corned beef and pastrami sandwiches daily. They are also well-known for their breakfast sandwiches served on a warm, fresh bagel. You can also take Schmaltz home! They currently offer Schmaltz Brand Deli Beef Franks and CAB Schmacon™ Smoked Uncured Beef Bacon.


Flower Shops in DuPage
Who doesn't love a fresh floral arrangement? Better yet, an arrangement that is created locally! Whether you are looking for a new home centerpiece or perhaps a gift for that special someone, these DuPage flower shops are the place for you. When you walk in the door, the smell of flowers hits you immediately. Each shop has their own unique story of how they began, and how they are continuing their legacy. Visit their stores today!