Top 10 Things to Do in DuPage County This Summer
1. "Warhol" Featuring "Andy Warhol Portfolios: A Life in Pop | Works from the Bank of America Collection"
Open June 3-September 10 at Cleve Carney Museum of Art, McAninch Arts Center, College of DuPage
"Warhol" will unfold across nearly 11,000 square-feet of exhibition space. Visitors will learn about Warhol's life through interactive exhibits, recreations and videos created exclusively for this exhibition including a historical exhibit highlighting Warhol's life and career, a Kids Pop Art Print Factory, Studio 54 Experience, a Central Park-inspired outdoor café, and a Silver Clouds installation. This comprehensive "Warhol" experience can only be seen June 3 through September 10, 2023 and will not travel. More than 200 original Warhol works will be on display including 94 works from "Andy Warhol Portfolios: A Life in Pop | Works from the Bank of America Collection" and works from the Cleve Carney Museum Collection of 150 original photographs by Warhol.
Extend your visit beyond the MAC- many DuPage County businesses are offering Warhol-themed experiences! Get in touch with your creative side and make yourself a Warhol-inspired itinerary throughout DuPage. Learn more today.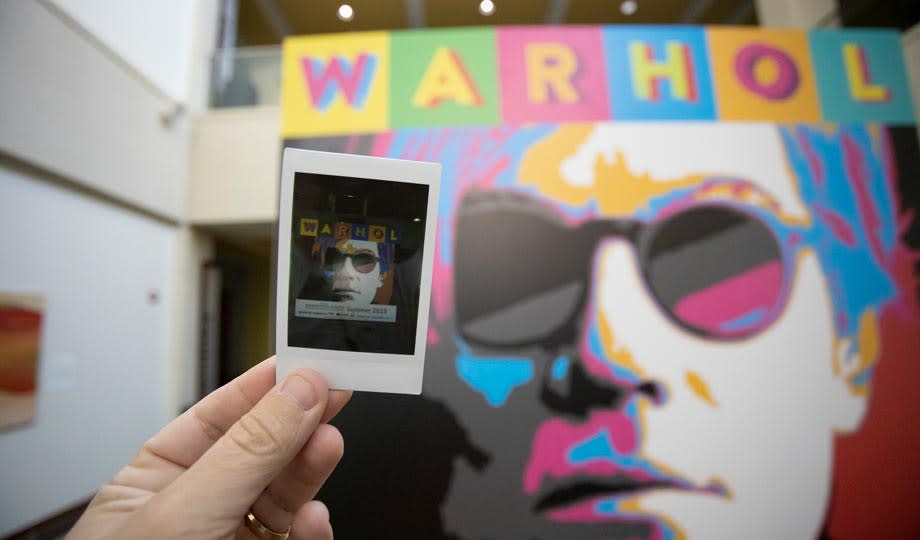 2. Of the Earth
Opening May 26 at The Morton Arboretum
On display through 2025
Five large-scale sculptures by Polish American artist Olga Ziemska have been created for the new exhibit at The Morton Arboretum, Of the Earth. In Polish, Ziemska means "of the earth." Her work is created from reclaimed tree branches and other natural materials gathered from the Arboretum's 1,700 acres — where she found inspiration among the tree-filled landscapes reminiscent of her native Poland. Ziemska said her aim is to remind people, "Everything in life is derived from the same basic elements that form everything in nature, including ourselves. There is no separation."

3. Jazz Up Glen Ellyn
July 15, 2023 in Downtown Glen Ellyn
This year's festival focuses on the 'Chicago Sound', with a wide selection of styles and sounds associated with our great city. Vocalist Paul Marinaro headlines with his group and artistic director Fareed Haque will pay tribute to the late, great Ramsey Lewis. Gus Freidlander will play a set of King Oliver's Chicago style traditional jazz and an all-star group from the AACM will represent the Chicago's modern jazz scene.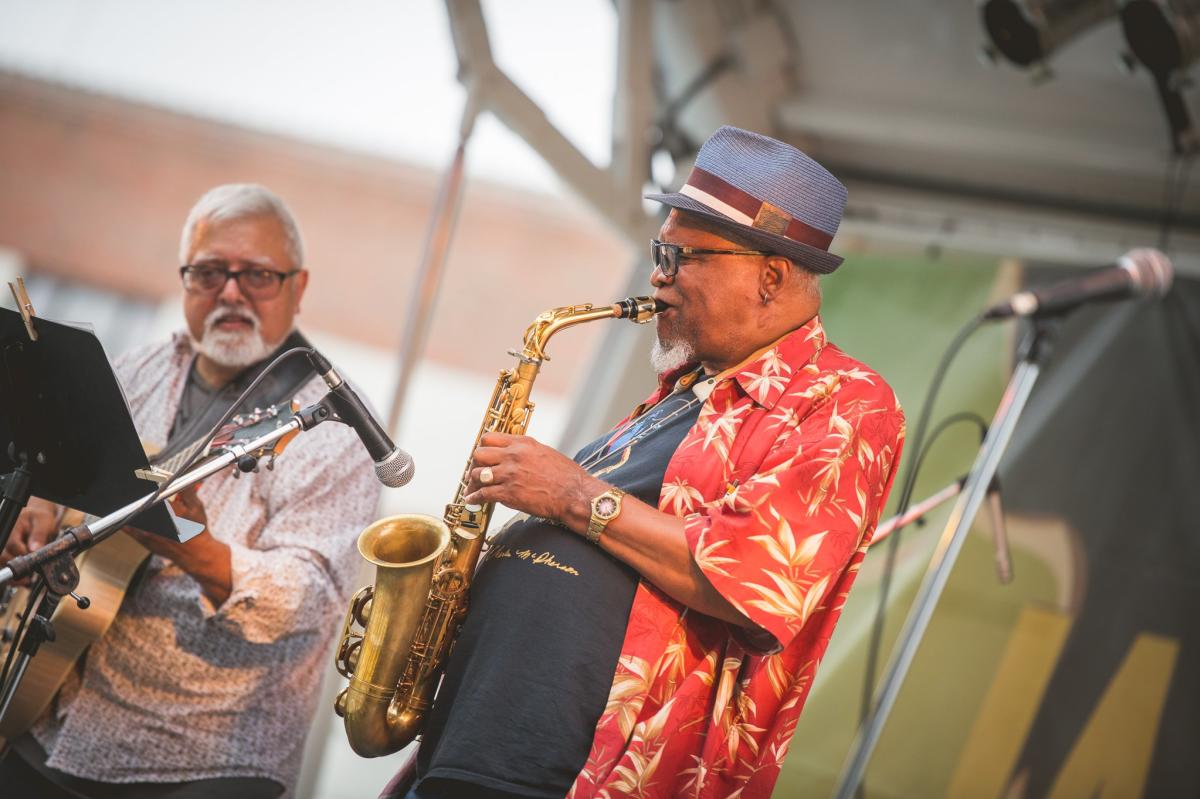 4. DuPage Triple Crown, as part of the Intelligentsia Cup - Chicago Series
July 22, 23 & 25 
The 2023 Intelligentsia Cup, a cycling competition with more than 900 amateur and professional cyclists, will feature three race days in DuPage forming the DuPage Triple Crown. The full series begins on Saturday, July 22 with the first DuPage race being the Ray Whalen Builders Tour of Lake Ellyn (Glen Ellyn), followed by the Winfield Criterium and Summerfest on July 23 and completing the DuPage Triple Crown with the Lombard Cycling Classic on July 25. Spectators are welcome and encouraged to cheer on cyclists and be part of this high energy cycling culture. Race days will feature exciting opportunities for community involvement.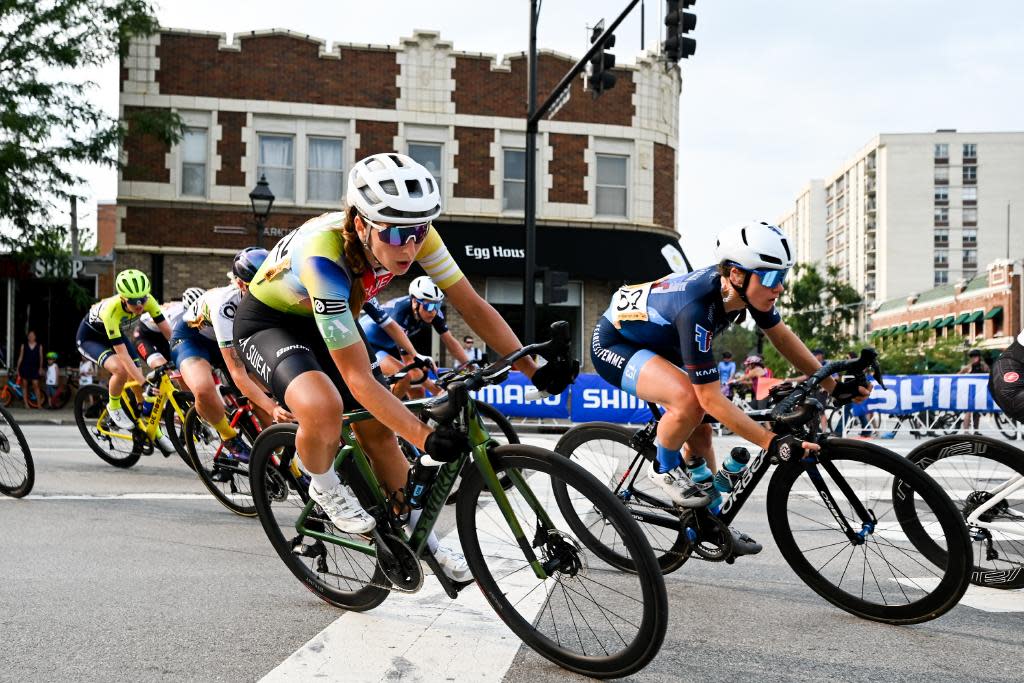 Photo by Ethan Glading

5. Summer Concerts Throughout DuPage
Warm summer nights, music in the air, and the glory of gathering! So many of our DuPage communities celebrate summer with concerts in the park which offer the perfect opportunity to enjoy friends and family and an easy night out with little planning. Be sure to check our Calendar of Events for other summer fun, as new events are added weekly.
6. Marvelocity: The Art of Alex Ross
May 28-August 20, 2023 at the Elmhurst Art Museum
Featuring cover art, sketches, life-sized head busts, and more, "Marvelocity: The Art of Alex Ross" celebrates one of the greatest artists in the field of comic books. From his home in the Chicago area, Ross has revitalized classic superheroes into works of fine art by illustrating characters such as Spider-Man, Captain America, Iron Man, Storm from the X-Men, the Avengers, Black Panther and many more for nearly 30 years.
Superheroes are also in the art museum's own backyard! Eight life-sized superhero sculptures are on display at Wilder Park in Elmhurst until July 30. Walk through and marvel at the superheroes created by local artists.
7. Voyage en France
July 16, 2023 at Cantigny Park
Immerse yourself in the beauty and culture of France as we celebrate Cantigny Park's special connection with the small village of Cantigny, France. Guests will discover not only the capital city of Paris, Provence, Normandy, and Hauts-de-France regions but also Illinois's unique connection to French Voyagers. It's a day filled with French sights, sounds, and flavors! Stroll through a French Open Air Market, where you can browse and purchase French-inspired products and foods. Peek over the shoulders of en plein air artists as they create stunning works of art in Cantigny's gardens. Step into a photo station, where you can capture the essence of France in a picture-perfect moment. You can also experience the popular French game of pétanque and be entertained by our French street performers.

8. Umbrella Sky Elmhurst
Now through August 31, 2023
Elmhurst is the sixth U.S. city to welcome the Umbrella Sky Project, with 170+ international installations that started in Portugal and expanded to France, Japan, Spain, Norway, and more! Three Umbrella Sky exhibits are located throughout Elmhurst. Get your picture-perfect moment this summer!

Locations are:
Schiller Court at Schiller and York Streets
110 South Cottage Hill Avenue
254 North York Street

9. Visit a Farmer's Market Near You
Come pick your freshly-plucked pieces from the best of the Midwest. In addition to produce, find wines, teas, handmade gifts, fresh baked goods, and more. With live entertainment and fashions from local designers, each community gives you a one-of-a-kind experience that is not to be missed. 
Downtown Downers Grove Market
Elmhurst Farmers Market
Glen Ellyn French Market
Lisle French Market
Wheaton French Market
Winfield Farmers Market
10. Check out Hot Rides
For car lovers, this one is for you! DuPage offers a variety of opportunities to revel in the beauty of vintage and custom cars.
Festa Ferrari, Burr Ridge Village Center
Lombard Cruise Nights, Downtown Lombard
Vintage Rides, Downtown Wheaton
Westmont Cruisin' Nights and Street Fair, Downtown Westmont


For a complete list of events and other fun summer activities, make sure you look at our Calendar of Events, as new events are added weekly.