Free and summer go hand-in-hand! We've compiled a list of free things to do in DuPage — broken out by "any old day" and date-specific.
ANY OLD DAY
Forest Preserve District of DuPage County
DuPage is a recreational playground, and at its core are the forest preserves. With numerous locations each with their own terrain and varying activities, create your list of must-see preserves and start taking in the beautiful landscapes, pathways and manicured gardens. Your wallet will be happy as will your mind – we know how important nature remains to finding peace and balance. 

Stroll our Charming Downtowns
Main Street is alive and well in DuPage – with picture-perfect charm. We welcome you to shop local! Our businesses are the fabric of our communities, set amidst brick paved walkways and beautiful tree-lined streets. Take a stroll and enjoy local award-winning restaurants, inviting outdoor patios, boutiques, bookstores and old-fashioned ice cream stores.

Naperville Riverwalk
Explore 1.75 miles of brick paths, wood covered bridges, outdoor bronze sculptures and artwork, a child's dream playground, and historic memorials. Spread out a blanket and enjoy a picnic under a shady tree while watching the activities along the Riverwalk. Birdwatch or lay on the cool green grass and relax with a good book.

Ty Warner Park
Explore the great outdoors at Ty Warner Park. Grab the tennis rackets and play a few matches. Play a game of volleyball in the sand court. Let the kids get some needed exercise on the giant playground. Enjoy a leisurely stroll on the walking path. Play some catch and practice batting on the baseball field. There are plenty of activities to experience at this park.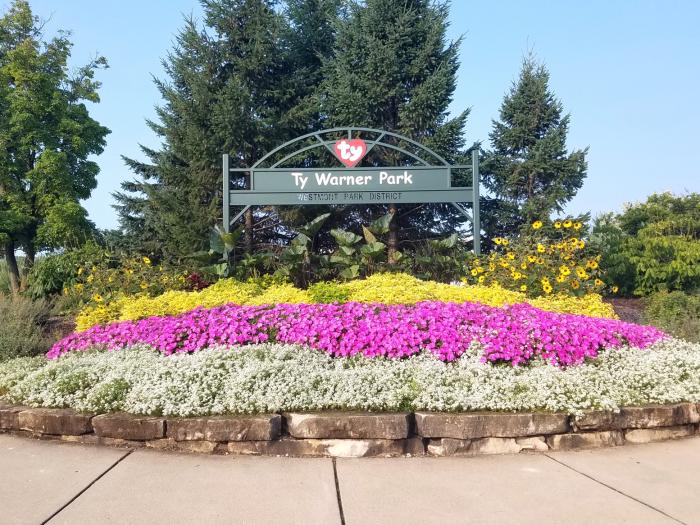 Illinois Prairie Path (IPP)
The first successful rail-to-trail conversion in the United States! The IPP path spans over 40 miles in DuPage, and it is a main artery connecting communities, quaint downtowns, forest preserves and recreational trails. Hop on the trail and enjoy a section of path, or embark on a longer journey as the IPP connects to the Great Western Trail to make a full loop.
EXHIBITS
Eat Your Heart Out: Iconic Chicagoland Foods, Elmhurst History Museum, through October 2
Maquetas y Bocetos: Creatures of a Dream World, Gallery 200, through August 27

FESTIVALS & FAIRS
Summer Daze, Warrenville City Hall Complex, August 5 & 6
Check our Calendar of Events, as new events are added weekly!