Savor the simple pleasures of the season, many of which are free! Time to bundle up for some merry winter strolling. Be sure to #CelebrateLocal as you visit our communities — our many small businesses appreciate your support. As with all things these days, we encourage you to check websites before venturing out for any changes in event offering, times or restrictions.
Holiday Lights Show at The Promenade Bolingbrook
November 8 - December 31, 2020
Offered nightly, with five different evening show times! This annual tradition features a 60-ft tree with light show timed to music. This is a great way to enjoy the season and perhaps even get in a little shopping.
Naper Lights, Naperville
November 14, 2020 – January 9, 2021
Start your stroll on Naperville Riverwalk's 1.75 miles of brick paths, complimented with fountains, bridges, outdoor sculptures and artwork. Once into the downtown area, enjoy the holiday transformation of Water Street, with lights and festivities made possible by local businesses and individuals.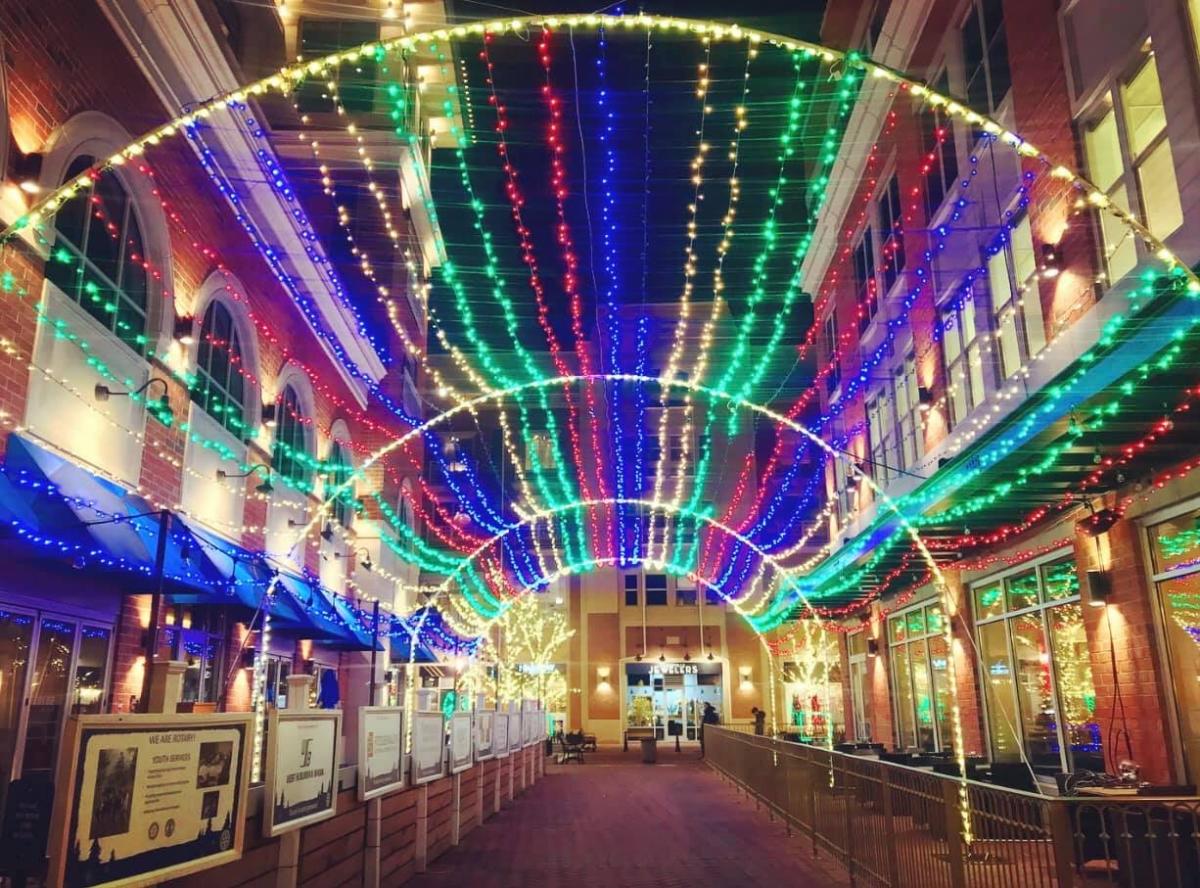 Festival of Lights and Tree Sale at Cosley Zoo, Wheaton
November 27 – December 30, 2020
The zoo is open 9am – 9pm daily, with the last entry time at 8:30pm; holiday lights come on at 3pm. The winter wonderland features 20,000+ twinkling lights and a herd of whimsical lighted animal figures. Be sure to stop in the Wild Side gift shop for a great selection of unique holiday gifts. Zoo admission is free during this event, however timed entry reservations are required. Donations are greatly appreciated.
Winter Lights at Central Park, Oak Brook
December 1, 2020 - February 28, 2021
Enjoy a 1/2 mile walk through the beautifully lit Central Park! Discover dancing trees, inspirational signs, colorful rainbow arches, cascading snowflakes, and musical hearts throughout this scenic walk. This walk is FREE to the community, but you must reserve a time slot in advance. 
Holiday Lights at Lilacia Park, Lombard
December 5, 2020 – January 3, 2021 from 4:30 – 10pm
Lilacia Park is a beautiful place to visit every season of the year, especially during the holidays. Enjoy beautiful displays with thousands of lights throughout the iconic park. This annual tradition put on by the Lombard Park District includes animated light shows, decorated trees, a giant gingerbread house, and much more. 
December Nights at Cantigny Park, Wheaton
Select Fridays, Saturdays and Sundays in December from 5 - 7pm
Special extended evening hours so you can enjoy a beautiful holiday stroll! Always a holiday favorite, Cantigny Park welcomes guests this year to savor their newly lit pathways and magnificent winter landscape. 
Charming Downtowns
Historic main streets even more picturesque, adorned with lights and the magic of community pride. Enjoy the art of the well-decorated store front and tastefully appointed holiday planters. Not sure what to get for that special someone? Do a little window shopping and see what catches your eye. 'Tis the season!