1. Grab a Seat on the Patio
Always on our list while the weather remains fair! Here are a few of our favorite places to enjoy a leisurely afternoon or night out under the stars:  
Arrowhead Restaurant & Bar
Gibsons Bar & Steakhouse
Mesón Sabika
Pints Elmhurst
Reserve 22
The Table at Crate 
Topgolf Naperville

2. Enjoy our Downtowns
DuPage is known for its sophisticated yet small-town charm — come and simply enjoy our beautiful Main Streets. We suggest adding a stop in Elmhurst at our partner location Brewpoint Coffee. Owner Melissa Villanueva turned a vision for a special place for her community into a thriving coffee company, even winning Best Coffee Shop in Illinois.

3. Finally Order those Tickets!
You can't procrastinate anymore, these two major events will be gone soon!  Ending September 6th at Brookfield Zoo is the wildly popular Dinos Everywhere! exhibit. Imagine turning a corner and coming face-to-face with T-Rex. The exhibit boasts 40 animatronic dinosaurs scattered throughout the zoo, including the largest—Argentinosaurus—that was estimated to measure more than 100 feet in length and weigh up to 110 tons.


Ending September 12th at the Cleve Carney Museum of Art and McAninch Arts Center at College of DuPage is the Frida Kahlo: Timeless exhibition. The museum's team worked tirelessly to elevate the patron experience, ensuring museum goers have the ultimate look at Frida the person and her renowned artwork. Don't miss out, as it may be another 40 years before this collection makes its way again to the Chicago area.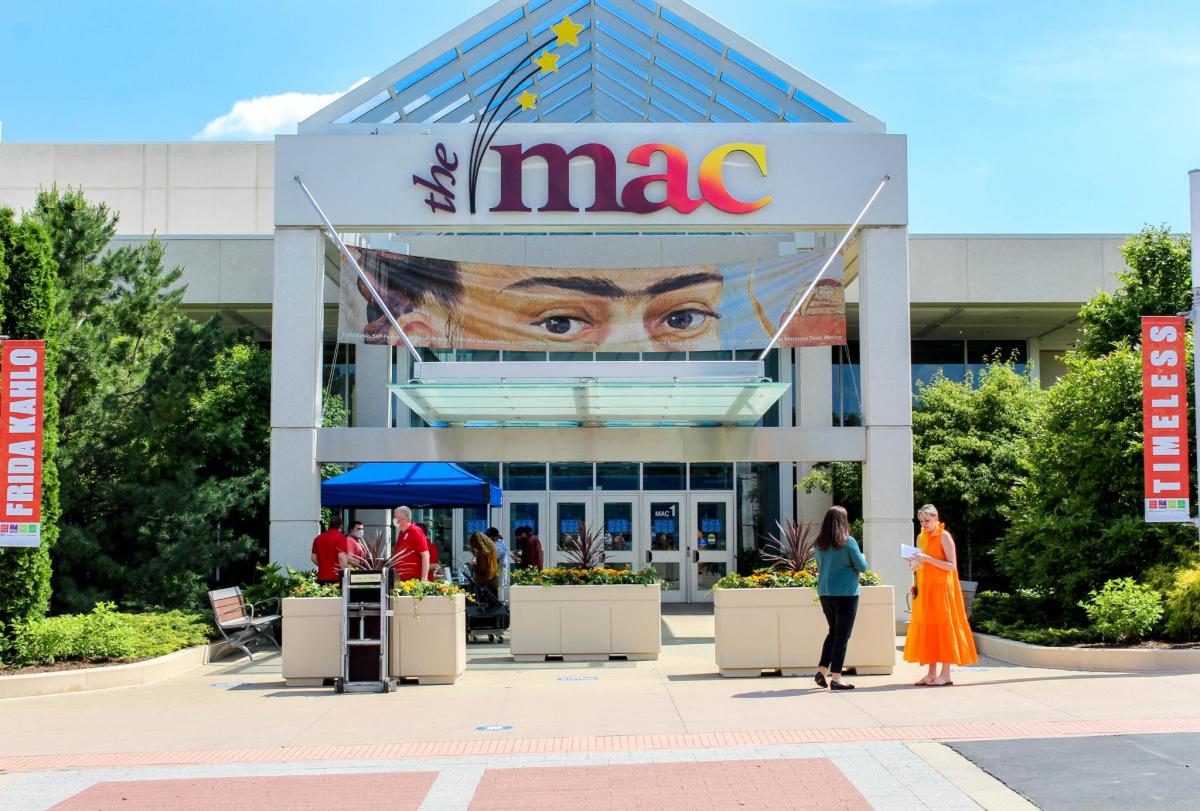 4. Optimize those Shopping Hours
Memorial Day Weekend may be all about BBQ, while Labor Day Weekend arguably is all about shopping. DuPage is a shopping mecca… outlets, major shopping centers, downtown boutiques, and of course Oakbrook Center — one of the largest outdoor premier shopping destinations. Finish your back-to-school shopping, buy a new statement piece for your fall wardrobe, and enjoy lunch or dinner (or both!) at some of our favorite dining destinations:

Burr Ridge Village Center: The Hampton Social
Oakbrook Center: Antico Posto, Beatrix, The Clubhouse Restaurant, Maggiano's Little Italy, Roka Akor, The Table at Crate, Wildfire
Yorktown Center: Harry Caray's Italian Steakhouse, Holy Mackerel! Fresh Seafood     

5. Museums
The perfect blend of sophistication and small-town charm create a dynamic and unique experience at our local museums. Lizzadro Museum of Lapidary Art is one-of-a-kind in the country. Elmhurst Art Museum's current exhibit, Par Excellence Redux: The Front 9, is a unique experience of playable art.   

Explore the Tank Park and learn about "The Big Red One" at the First Division Museum at Cantigny Park. Spend the day at Naper Settlement Outdoor History Museum, visiting its recreated village with historical interpretations and interactive exhibits. See our full list of museums here.
If you want to find weekend events, be sure to visit our Calendar, new events are added weekly. Able to make it a staycation? Pick from over 100 hotels and resorts and discover even more DuPage: things to do with kids, best brunch spots, and our top 10 trails.