1. Grab a Seat on the Patio
Take advantage of the remaining sunny days and warm weather! Here are a few of our favorite places to enjoy a leisurely afternoon or night out under the stars with good company: 
Arrowhead Restaurant and Bar
BubbleHouse Brewing Company
Church Street Brewing Company
Cooper's Hawk: Burr Ridge, Downers Grove, Naperville, St. Charles
Gibsons Bar & Steakhouse - Oak Brook
Lazy Dog Restaurant, Naperville and Oak Brook
Mesón Sabika
Pinstripes
Pollyanna Brewing Company
Reserve 22, Village Links of Glen Ellyn
The Table at Crate

2. Tee Off on the Green
DuPage happens to be one of the top golfing destinations in the United States, with gorgeous greenery and state-of-the-art facilities. Golf Digest's 2021-2022 ranking for America's 100 greatest golf courses included three DuPage County courses on the list. Hit a hole in one at a DuPage County golf course!

3. Plan Your Experience
While in DuPage for Labor Day weekend, be immersed in colorful pop-art. The Andy Warhol exhibit at the McAninch Arts Center at College of DuPage is closing on September 10, 2023, making this the perfect opportunity to see what the exhibit has to offer: more than 200 original works and 150 original photographs by Warhol; a Studio 54 experience; a Kids Pop Art Print Factory; and more! Afterwards, venture to another DuPage community and see how they have incorporated Andy Warhol beyond the exhibit.

Want to enjoy a place where nature meets art? The Morton Arboretum is the perfect opportunity for that! Five large-scale sculptures by Polish American artist Olga Ziemska have been created exclusively for the "Of the Earth" exhibition. Her work is created from reclaimed tree branches and other natural materials gathered from the Arboretum's 1,700 acres. 

You can also experience the magic of fun this Labor Day. Enchanted Castle Entertainment and Haunted Trails Entertainment are offering a special deal: for $33.95, customers can experience up to three hours of unlimited rides and attractions! Go laser tagging with friends, race with go karts, play mini golf, or play the over 200 arcade games. The options are endless!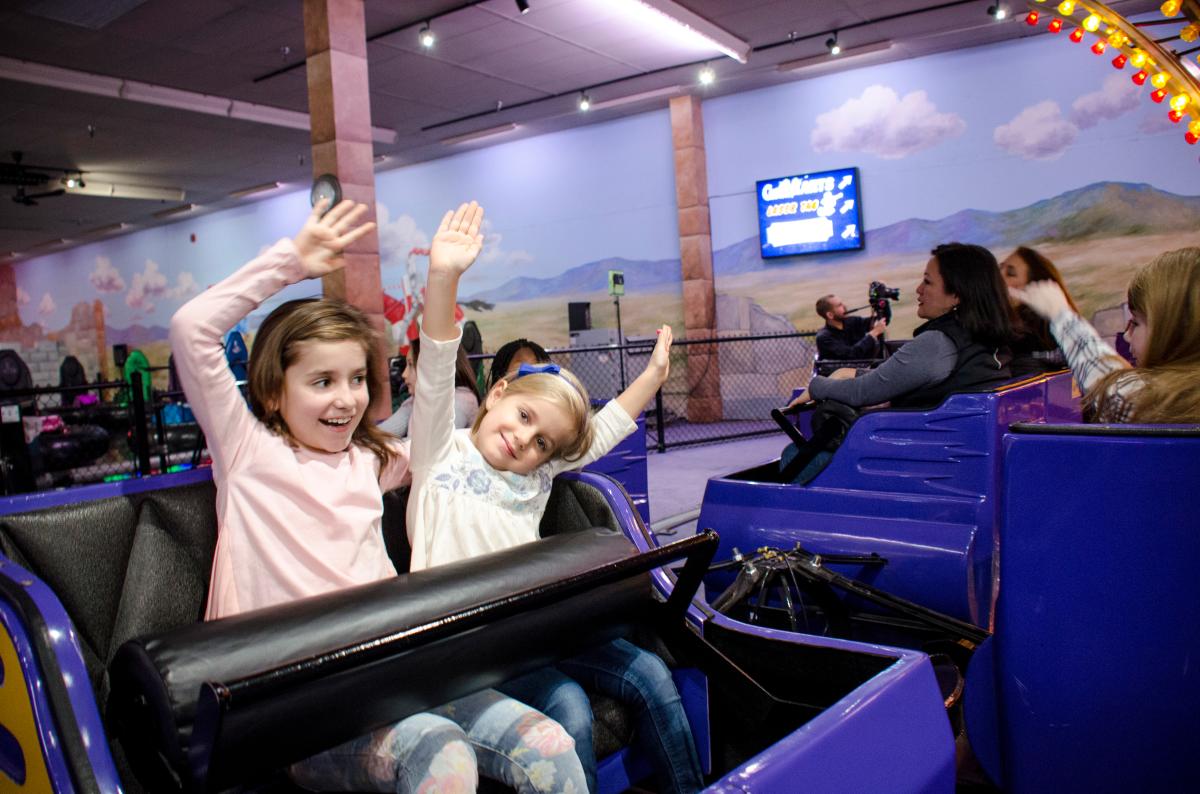 4. Optimize those Shopping Hours
Spend this Labor Day Weekend shopping the sales and prepping your fall wardrobe. DuPage is a shopping mecca full of outlets, major shopping centers, cute downtown boutiques, and of course Oakbrook Center — one of the largest outdoor premier shopping destinations. Finish your shopping, and then enjoy lunch or dinner (or both!) at some of our favorite dining destinations:

Burr Ridge Village Center: Cooper's Hawk Burr Ridge, The Hampton Social
Oakbrook Center: Antico Posto, Beatrix, Blanco Cocina and Cantina, Maggiano's Little Italy, Piccolo Bucco, Pinstripes, Roka Akor, The Table at Crate, Wildfire
Yorktown Center: Harry Caray's Italian Steakhouse, Holy Mackerel! Fresh Seafood    

5. Museums
DuPage offers one-of-a-kind museums and galleries rich with history, attention to detail, and compelling backstories. Lizzadro Museum of Lapidary Art is one-of-a-kind in the country with unique displays of Chinese jade. They currently have an exhibit called "Stone Carvers of Earth and Imagination", with pieces in alabaster, limestone, marble, and steatite. 

Explore the Tank Park and learn about "The Big Red One" at the First Division Museum at Cantigny Park. While there, make sure you see the "65 Years" exhibit that celebrates the park's 65th anniversary.
You can also spend the day at the DuPage County Historical Museum, which showcases the history of our beautiful county from the 1830's to today, with many hands-on activities for everyone to enjoy. The museum currently has two exhibits running right now: "Meet Me at the Fair: The Chicago World's Fairs in DuPage County" and "The Roarin' Elgin: A Trip on the Chicago, Aurora, and Elgin Railway". 
Check out our full list of museums here.
---
If you want to find weekend events, be sure to visit our Calendar, as new events are added weekly. Able to make it a staycation? Pick from over 100 hotels and resorts and discover even more DuPage: things to do with kids, best brunch spots, and our top 10 trails.